"All Bullshit, People were massacred", BB Naija star Vee condemn killings of peaceful #EndSars Protesters in Lekki
1 min read
The Ex big brother star Victoria Adeyele, Popularly know as "Vee" who is a Singer and Songwriter, currently 23 year old. Have said something about the ongoing shootout in Lagos that got people talking on Twitter.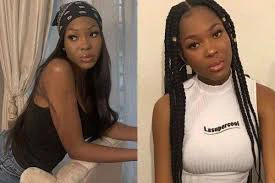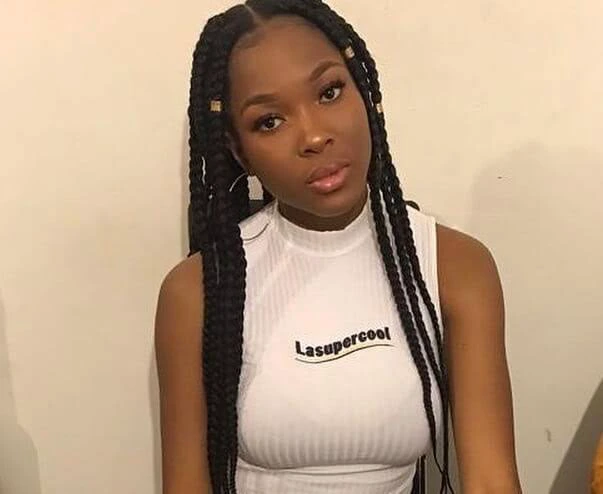 Presently in Lagos, curfew was declared which sated yesterday as a result of the shooting and violence actions between the protesters and the yet to be identified hoodlum. According to governor Sanwo-Olu, he stated that, the circumstances surrounding the shootout was beyond their control. he did well visiting the wounded protesters at hospital
In the light of this, Vee made the statement in relationship to the ongoing shoot out happening at Lekki in Lagos and the response of the The Lagos State governor Sanwo-Olu.
She tweeted "working behind the scenes, Have to Educate myself, I don't involve myself in politics". She added "All bullshit excuses. People were massacred.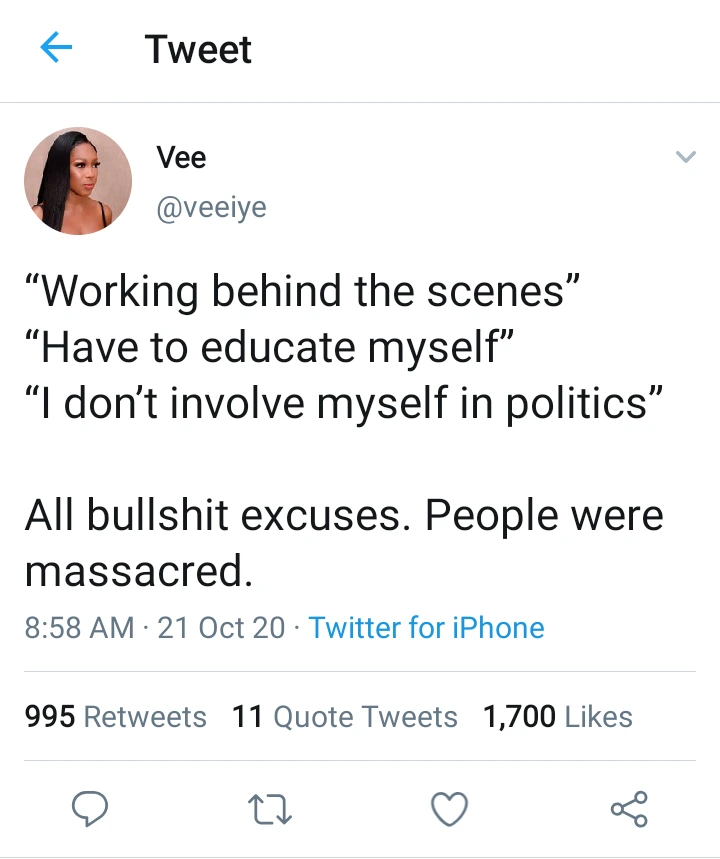 People in reaction were saying that those hoodlums are heart broken and their action is so painful. Some stated that these excuses made by Sanwo-Olu are rubbish.