BBNaija: 'I Told Them I Did Like Them, But I Wanted To End The Whole Thing' – Prince
2 min read
Ex- Big Brother Naija Season 5 housemate Prince revealed how he felt when Nengi, Tolanibaj and Wathoni were fighting for his love. Prince believes he caused the rivalry between the ladies and he's the reason they are not close.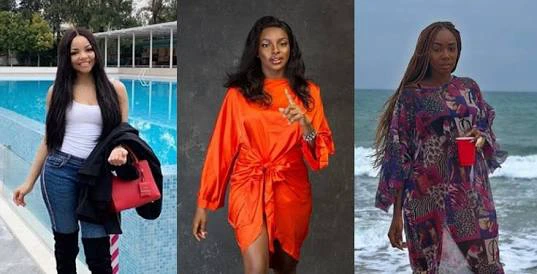 In an interview, Prince said he liked the three of them and was trying to know them better, he found that his closeness to the three of them made them fight and he had to end the whole thing
"I told the three of them that I did like them and I was trying to get to know them, so for you to want to tell somebody, 'oh I like you, I like you, I like you', then you actually see something in them that you could pursue'
"But for me, I don't just jump into stuff, I try to get to know you first.. 'The kind of person that you are, if you are conversable in certain levels', before moving forward from that"
"And uhm.. We all know how all that went, and I don't like to see the people I consider my friends fight, especially when it's because of me. It made me feel bad that the whole thing was going on and that was why I kind of like.. Wanted to quickly end the whole thing because I didn't want that to linger"
"People's emotions were getting hurt and I would look like a bad person if I would see that continue" Prince said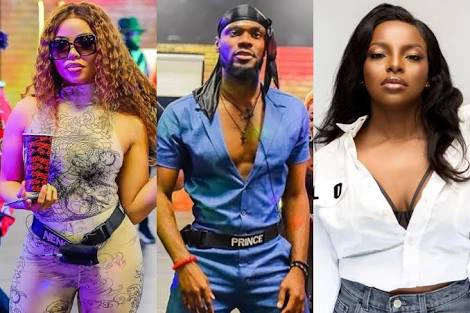 We recall that Wathoni had a crush on Prince before Nengi was involved. Wathoni waged war against her close friend, Nengi, because she thought Nengi was trying to snatch Prince from her.
Tolanibaj, who was Prince's girlfriend, found Nengi and Wathoni as a threat to her relationship with Prince and wanted Prince to stay away from them.
Prince reveals he did not want his friends to fight and had no choice but to end his ties with the three of them.