BBNaija: Laycon become the first housemate to be eliminated from today's Innoson task(Video)
1 min read
It is very true that Laycon in is one of the smartest in the house presently and it is a fact that he is brilliant especially the way he does things. Laycon has won so many task on-the-go last few weeks both individually and even as a team and his level of victory is very high but there is a twist in today's game as Laycon did not perform to everyone's expectations.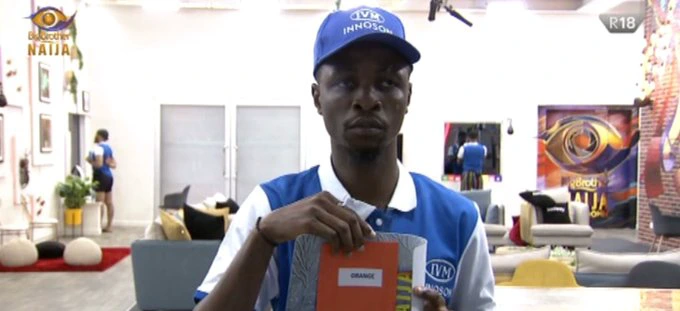 Earlier today Laycon said before the innoson vehicle task commence that he is not good at cramming and that he is scared of the task to be given.
In the last few minutes it was confirmed by the officials page of big brother that Laycon is the first housemate to be eliminated from today's task as he was unable to answer the question correctly.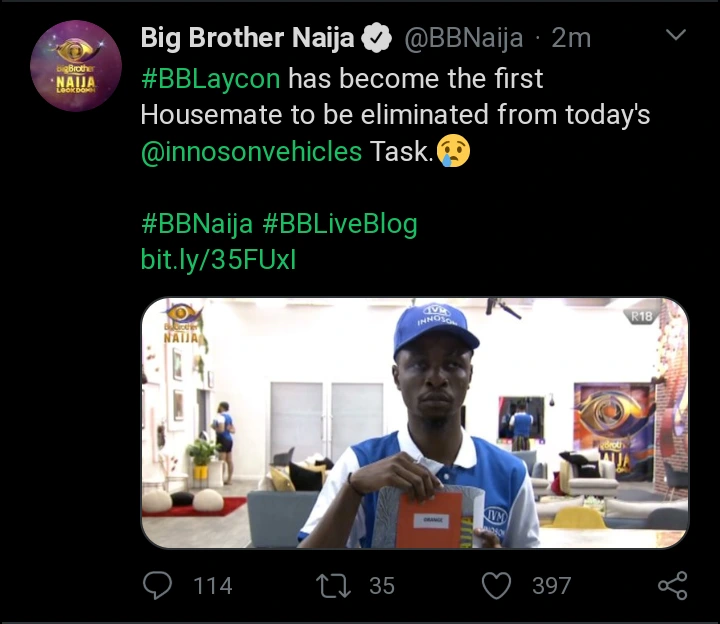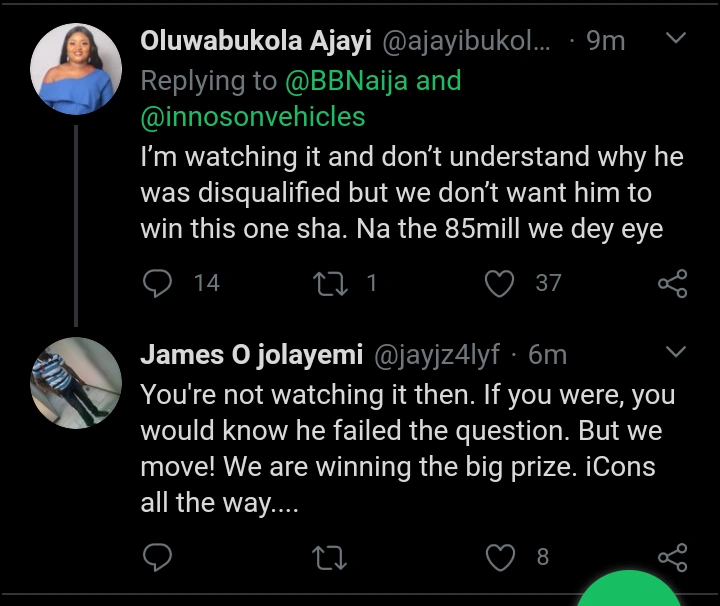 The real icons has been reacting to this and they are assuring Laycon of the bigger prize that is waiting him. 
Some actually claimed the reason for the disqualification is not known to them.

While some rejoice and hope for the better.
Here are some of their reactions;