'Elites' and 'Ninjas' Clash as Nengi and Erica Unfollow Each Other On Instagram.
1 min read
The Big Brother Reality TV show was certainly a drama filled one as viewers got to witness a lot of different personalities trying to stay together in a house. 
Even after the show ended, the housemates are still giving us drama and entertainment especially when it has to do with the housemates fan. 
Erica Nlewedim and Nengi Hampson were one of the 21 housemates who partook in the show, while in the house even though the two of them were not too close to each other, there was still a cordial air between them and at one point, the two of them even agreed to watch each others back.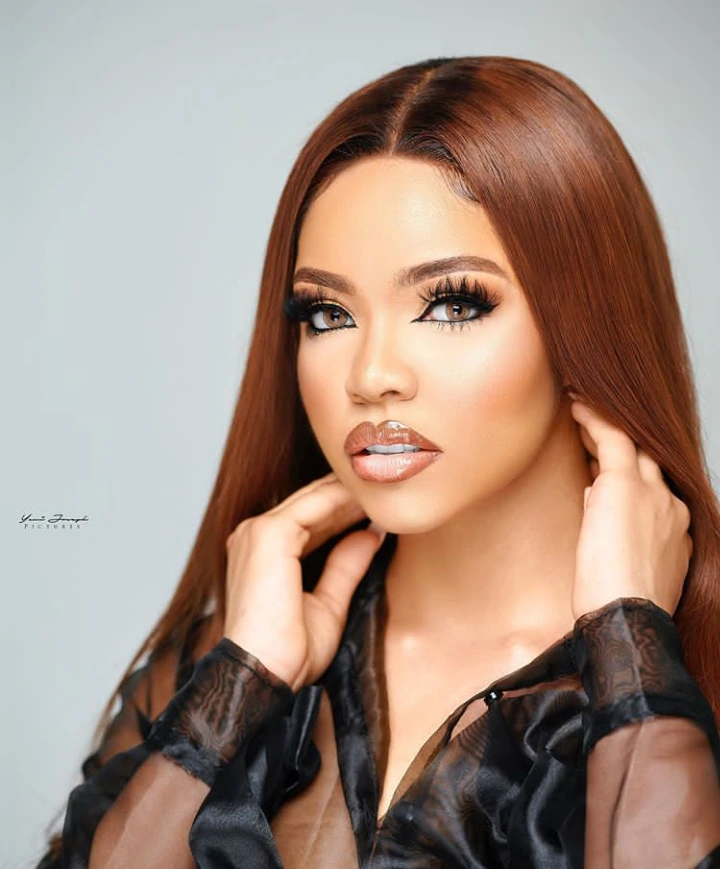 However it seems the cordiality ended in the house as the two of them have unfollowed each other on instagram.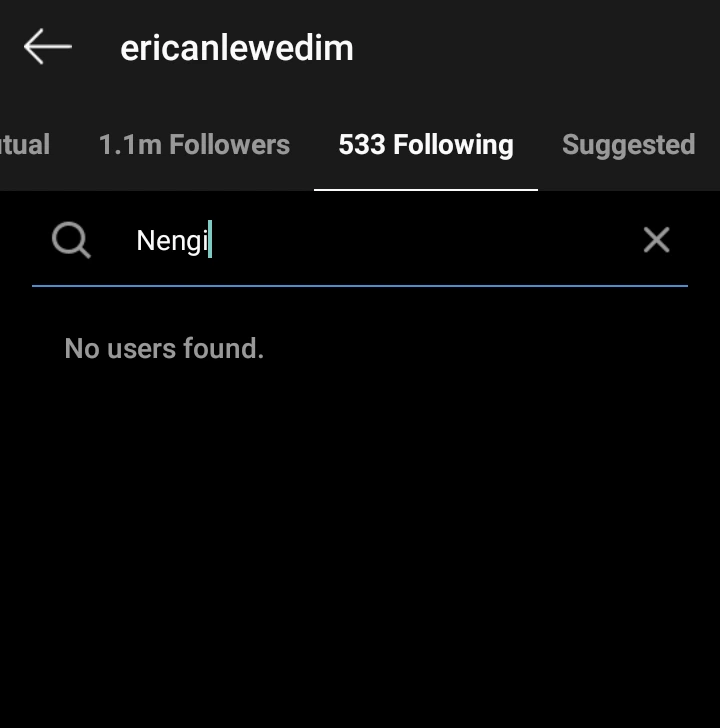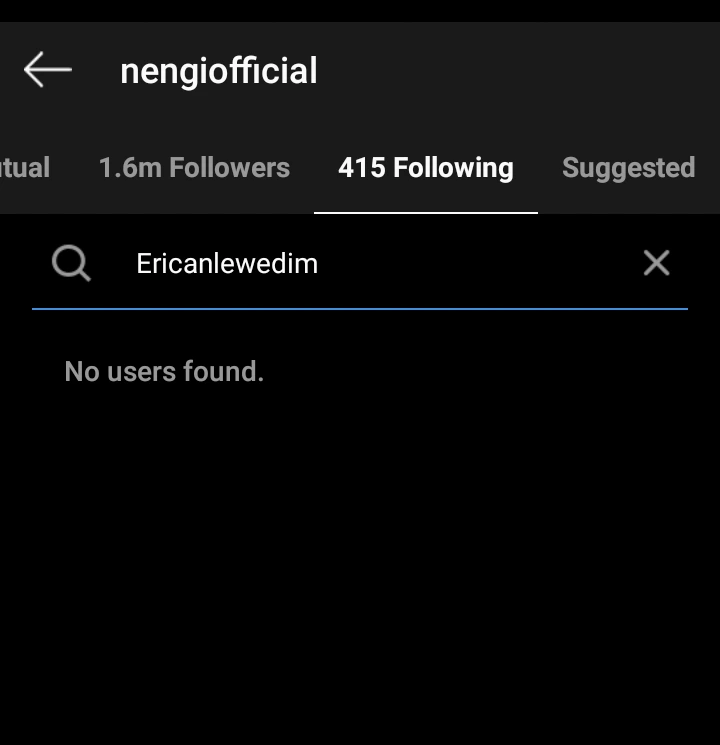 This Action from the two of them caused a sort of clash between their fans, I.e Elites who are Erica's fans and Ninja's who are Nengi's fans.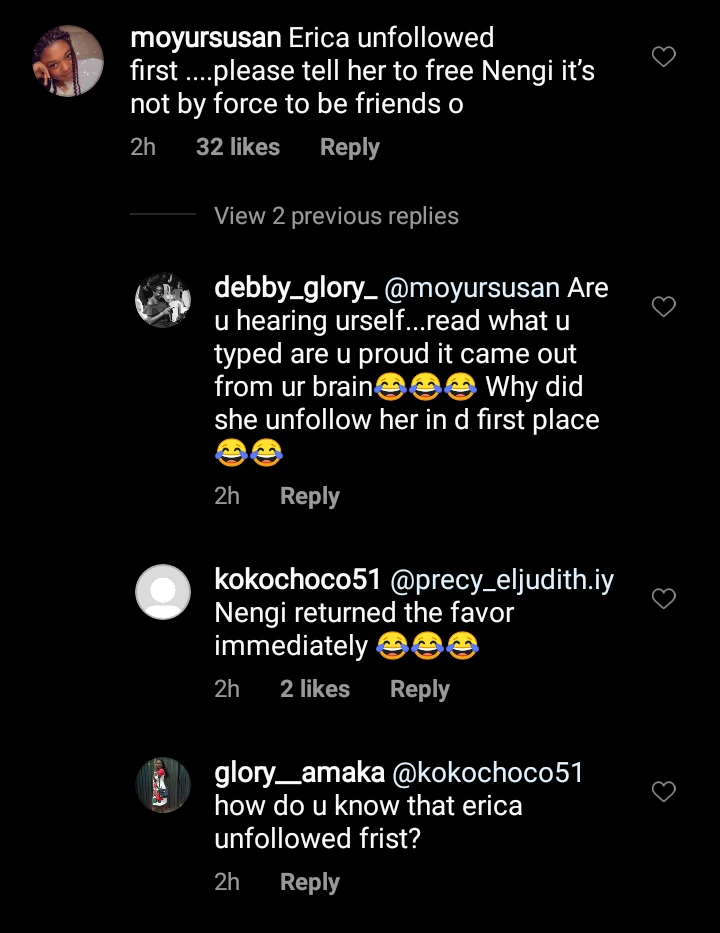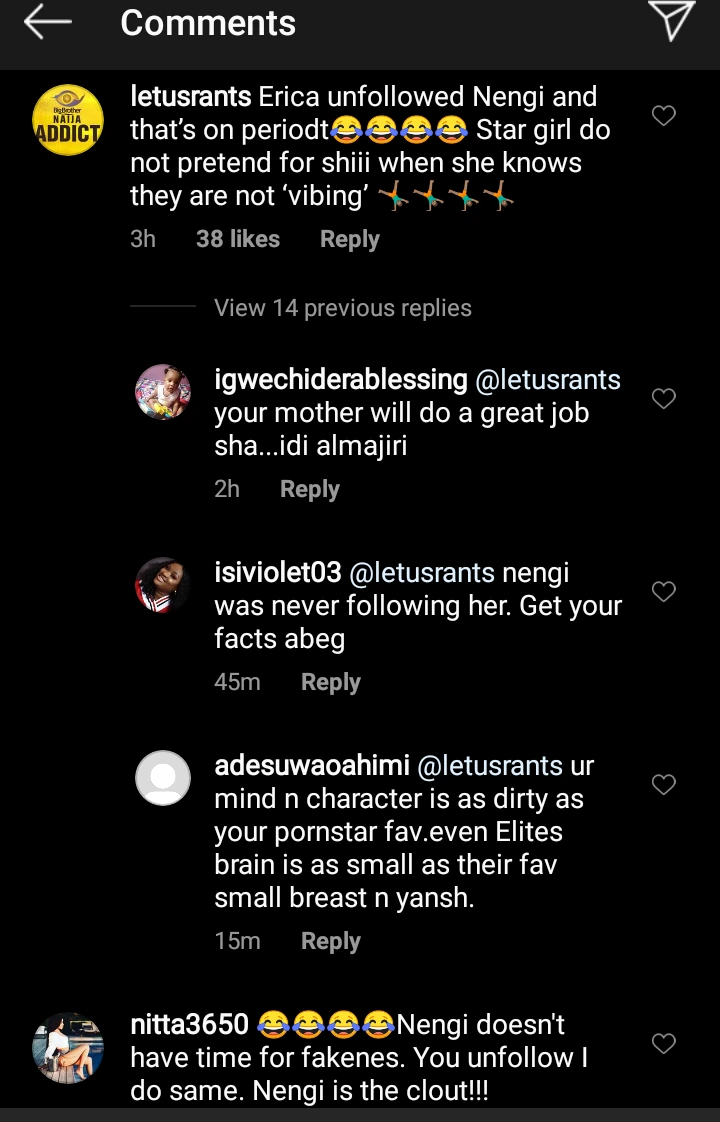 l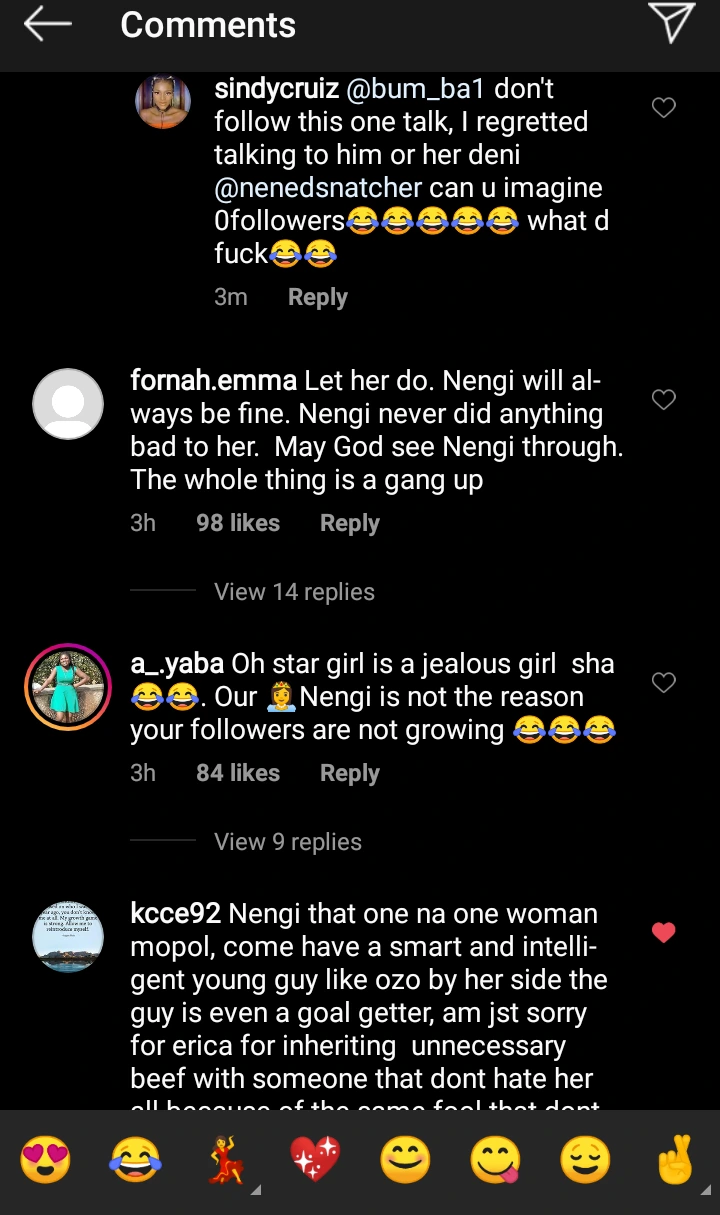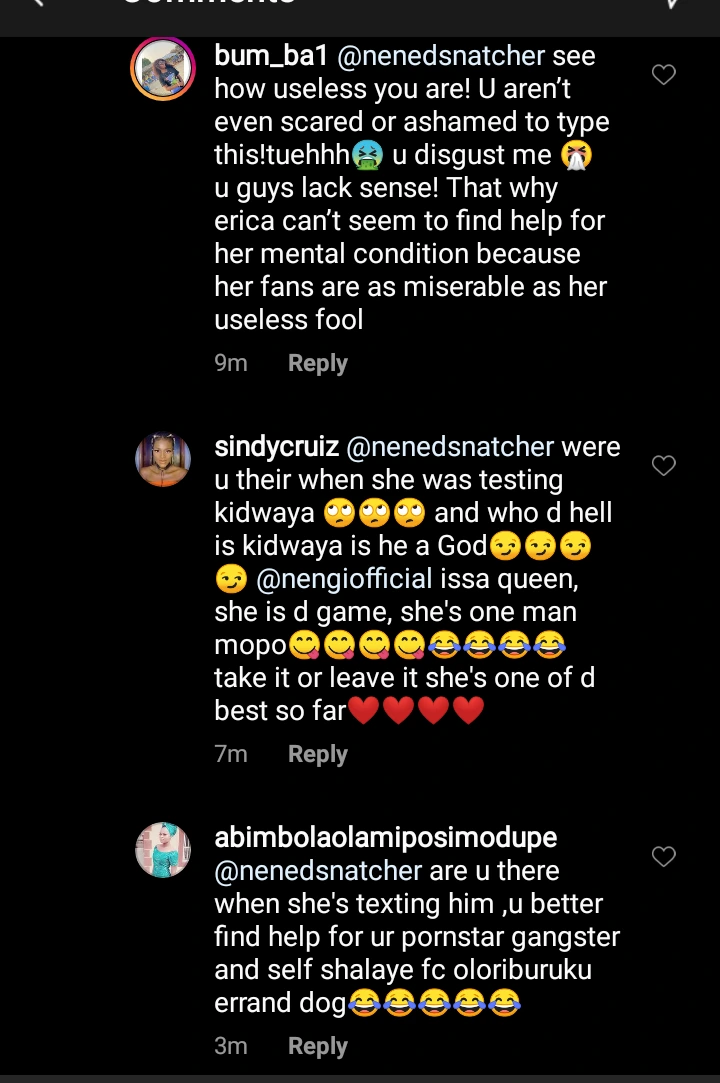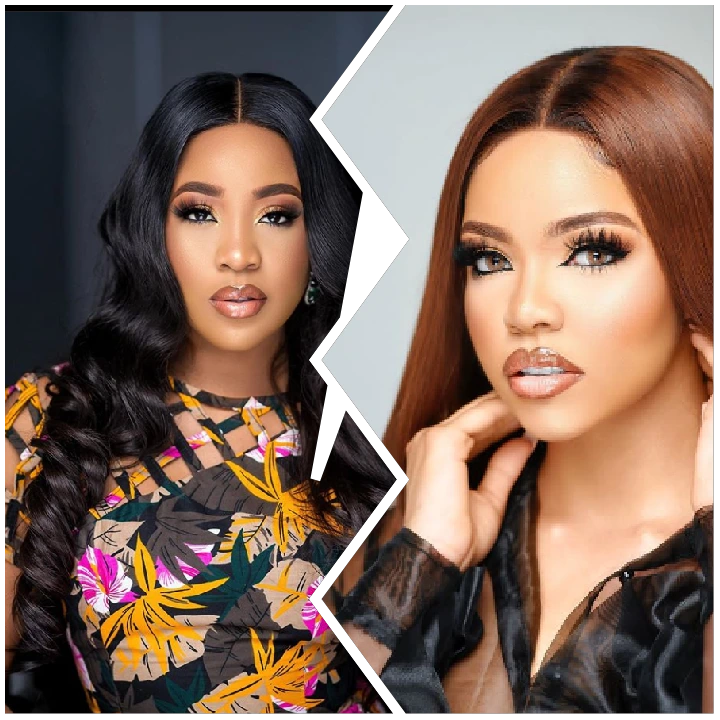 What are your thoughts? Who do you think unfollowed who first?