Here Is The Full Lyrics Of Laycon's New Song titled Nobody (Icons remix)
1 min read
Fans woke up to a new song by Laycon which was announced be released Friday by DJ Neptune. The song is titled Nobody (Icon Remix) featuring Laycon, Joeboy and DJ Neptune. The song is currently raking in streams across all music platforms available in Nigeria.
One of Laycon's influencer released the full lyrics of the song so that fans get digest it fully when listening to the song.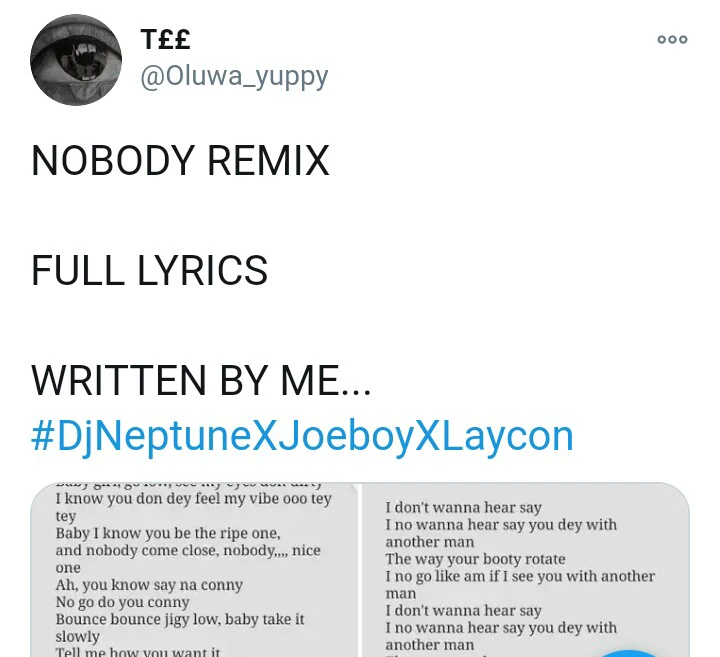 Full credit to @Oluwa_yuppy, here is the full lyrics to the song;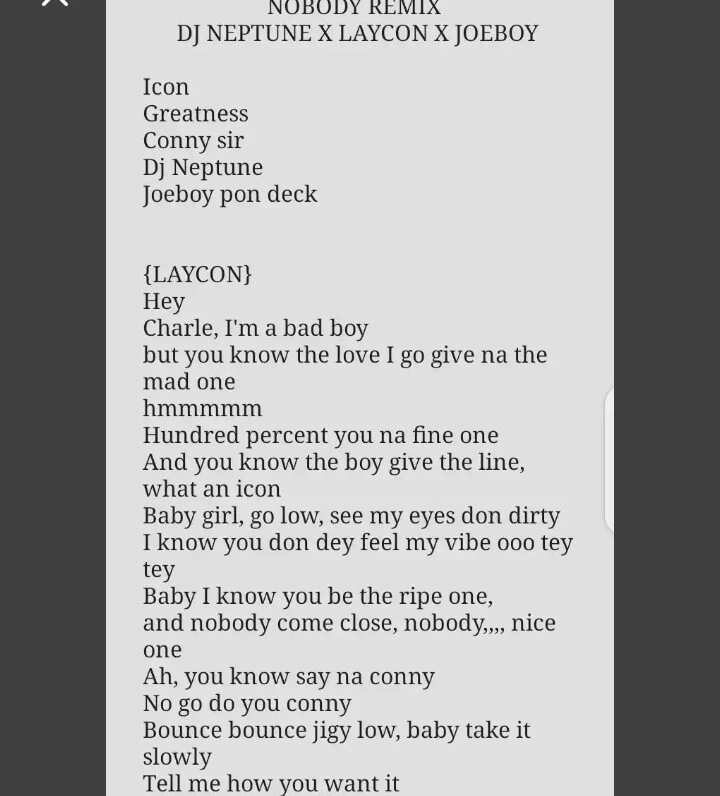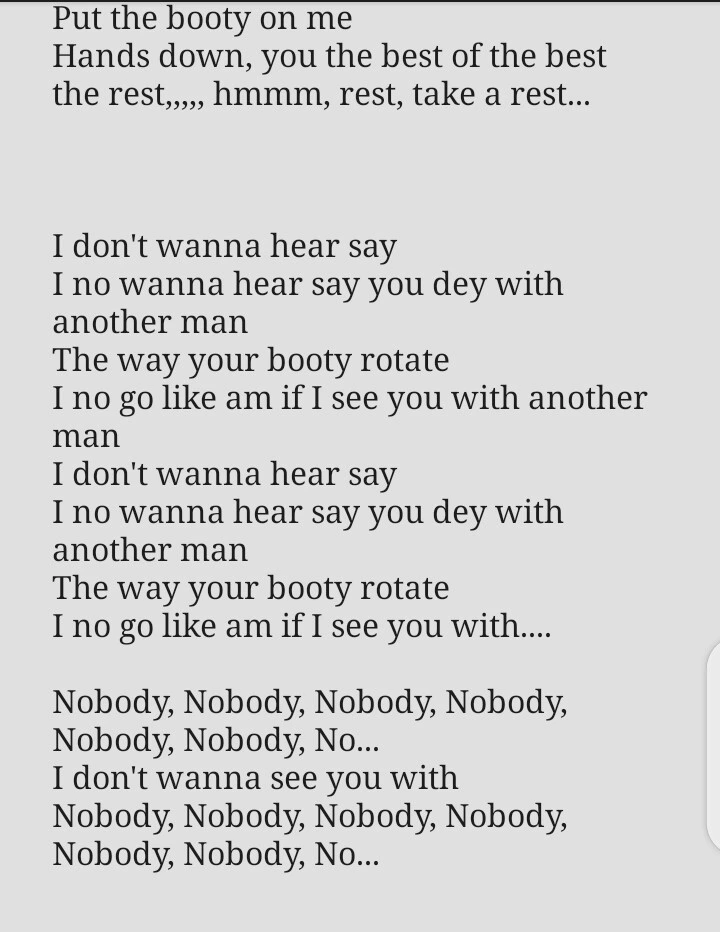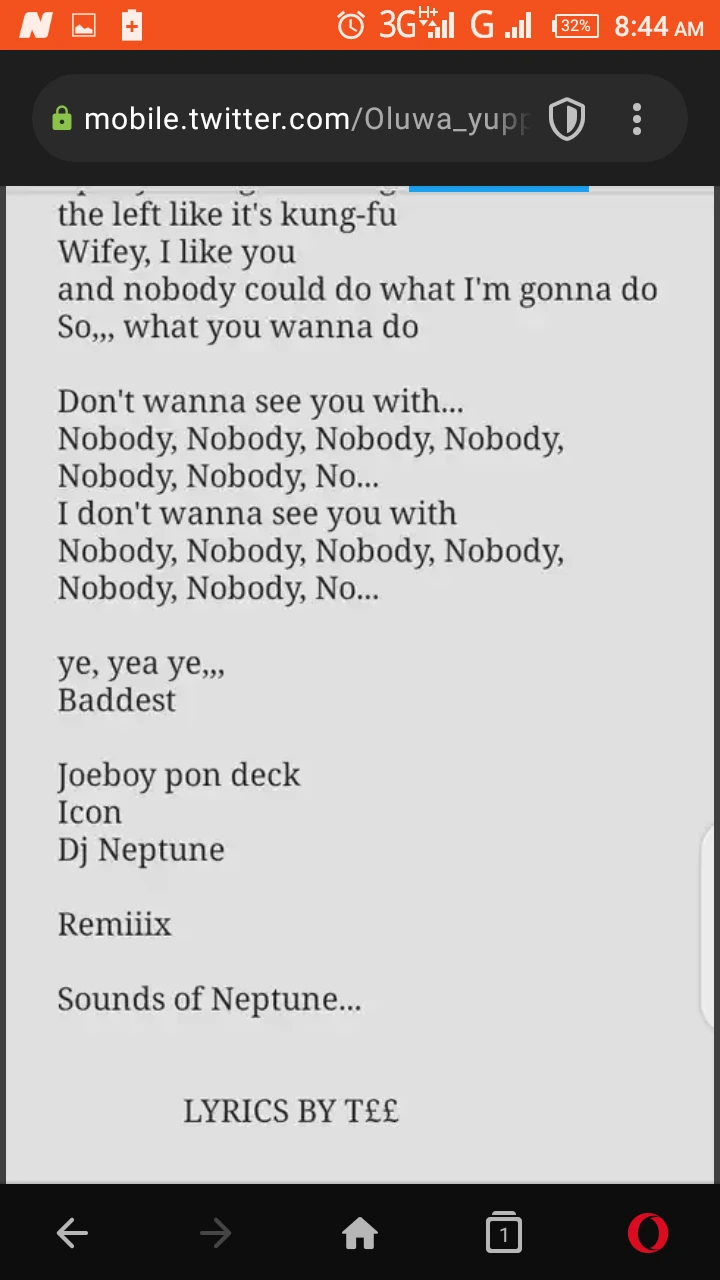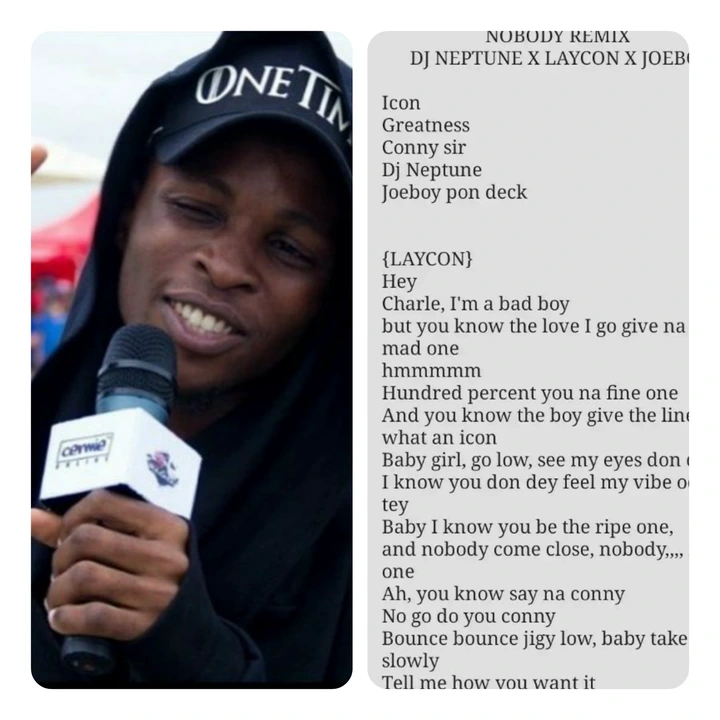 The song is full of vibes and good melody. The theme is centered on making your lady a no item for any other person than you. Ladies will enjoy it more as it centers on giving them the attentions they crave from guys.
My favourite line;
"Baby make I talk true
I put your leg to the right and another to the left like it's kung-fu
Wifey, I like you
So, what you wanna do"
The reactions of the fans has been nothing but spectacular as Laycon has given them another bragging rights for stanning him in the just concluded BBNaija. Here are some of the lovely reviews of the song we captured;
1.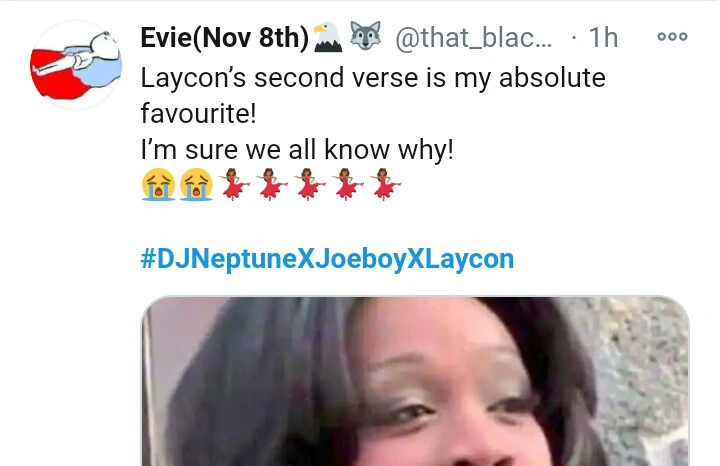 2.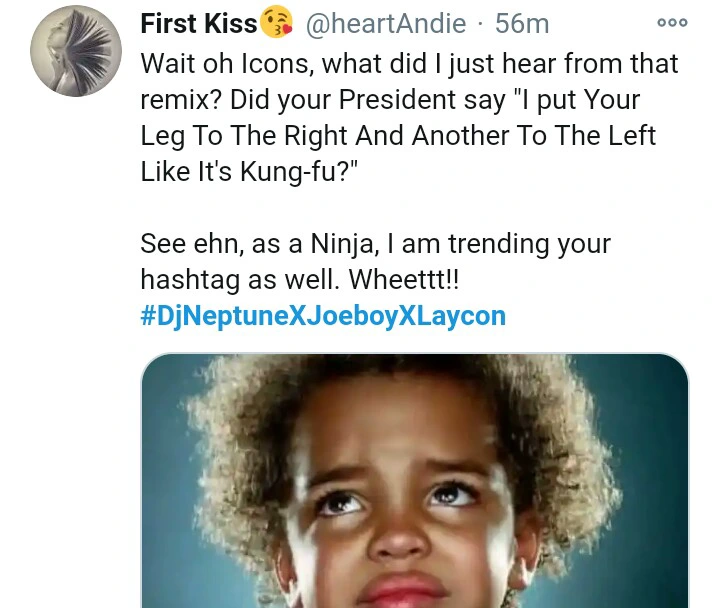 3.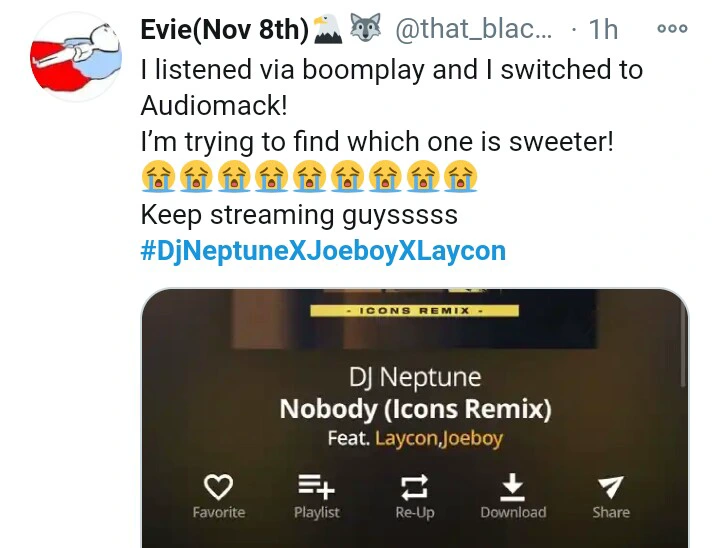 4.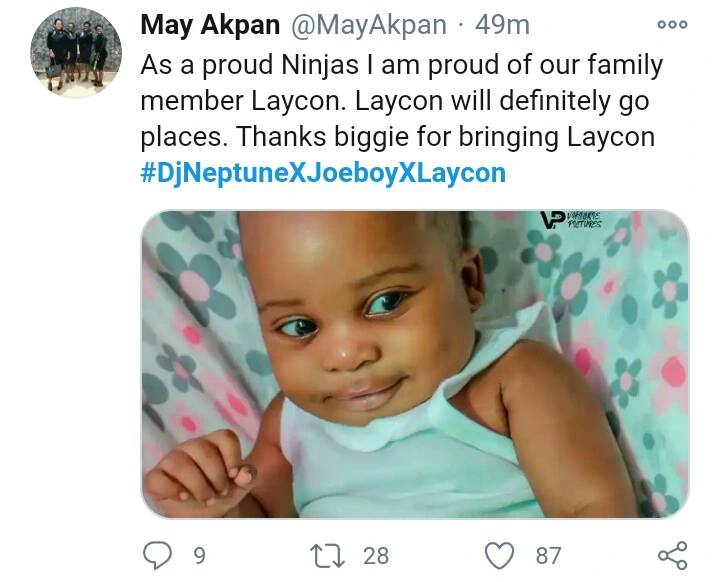 5.

Here is the much anticipated song from Laycon and surely you will love it. Share this post to other Nigerians and drop your lovely lines below.