'I'd rather fall out with Brighto, than fall out with you' – Dorathy tells Wathoni
2 min read
Friends at times push people into doing things we really don't have to do.
It all started with Praise and Neo seen in an episode trying to push Dorathy into making her intention known to Brighton (same way Laycon was asked to make his intentions known to Erica, and now the guy is caught up in a web and all he does aside from singing, is talking about Erica).
The conversation between Neo, Praise and Dorathy, got to the point we're Praise told Dorathy that he feels that Brighton is only trying to have fun with she and Wathoni and does not really have feelings for any one of them.
Dorathy goes off to find Wathoni and in wrap the new Discovery.
While having a conversation with Wathoni, she discovered that while Brighton invited Dorathy to his bed last night, he also invited Wathoni today.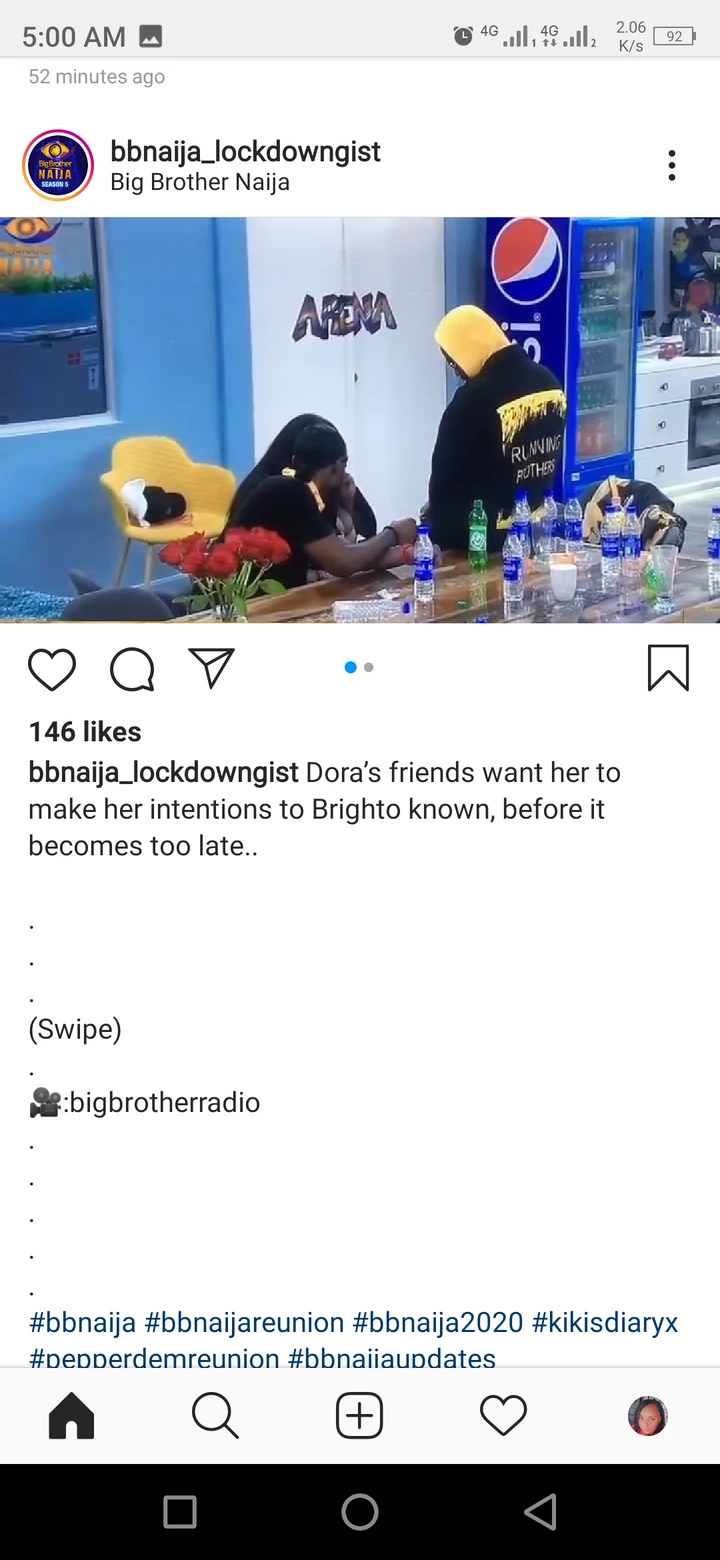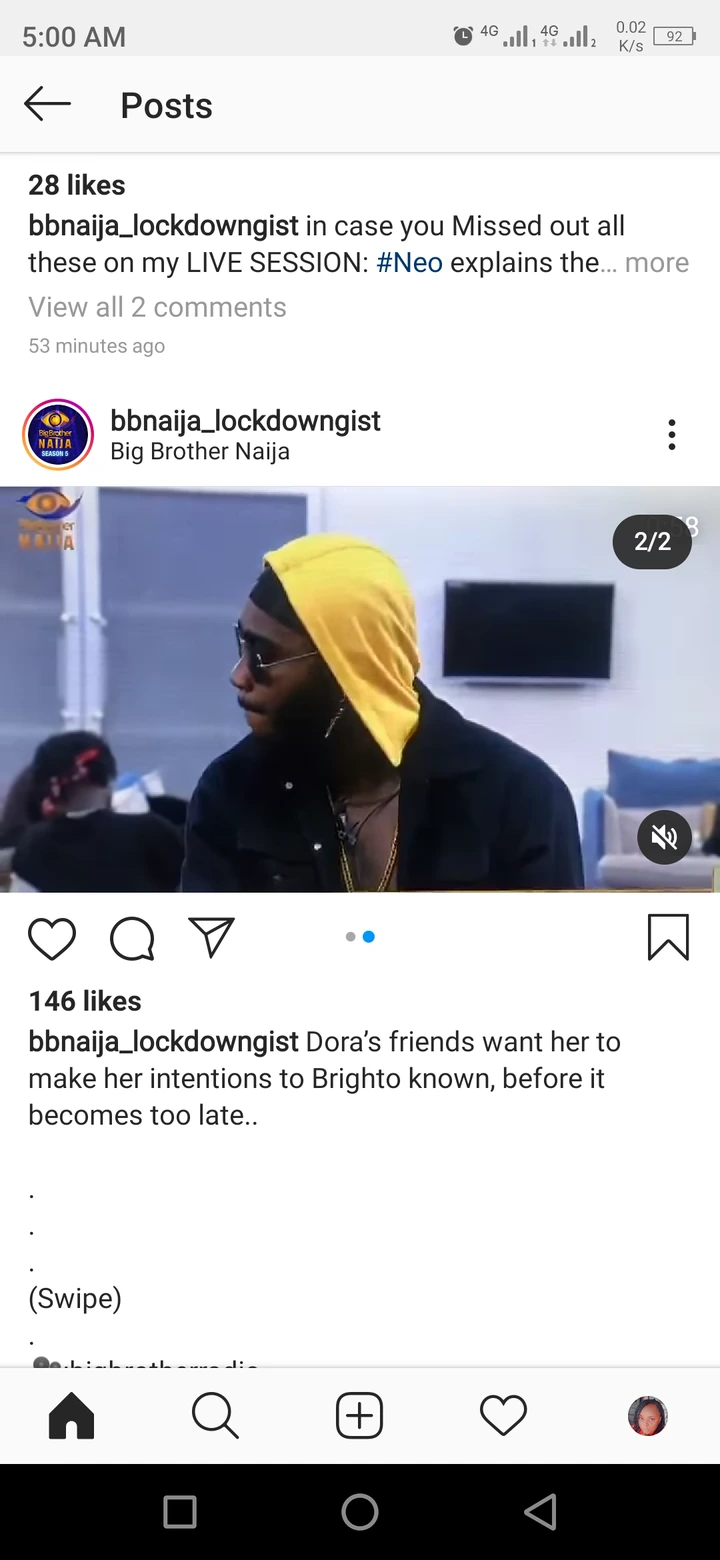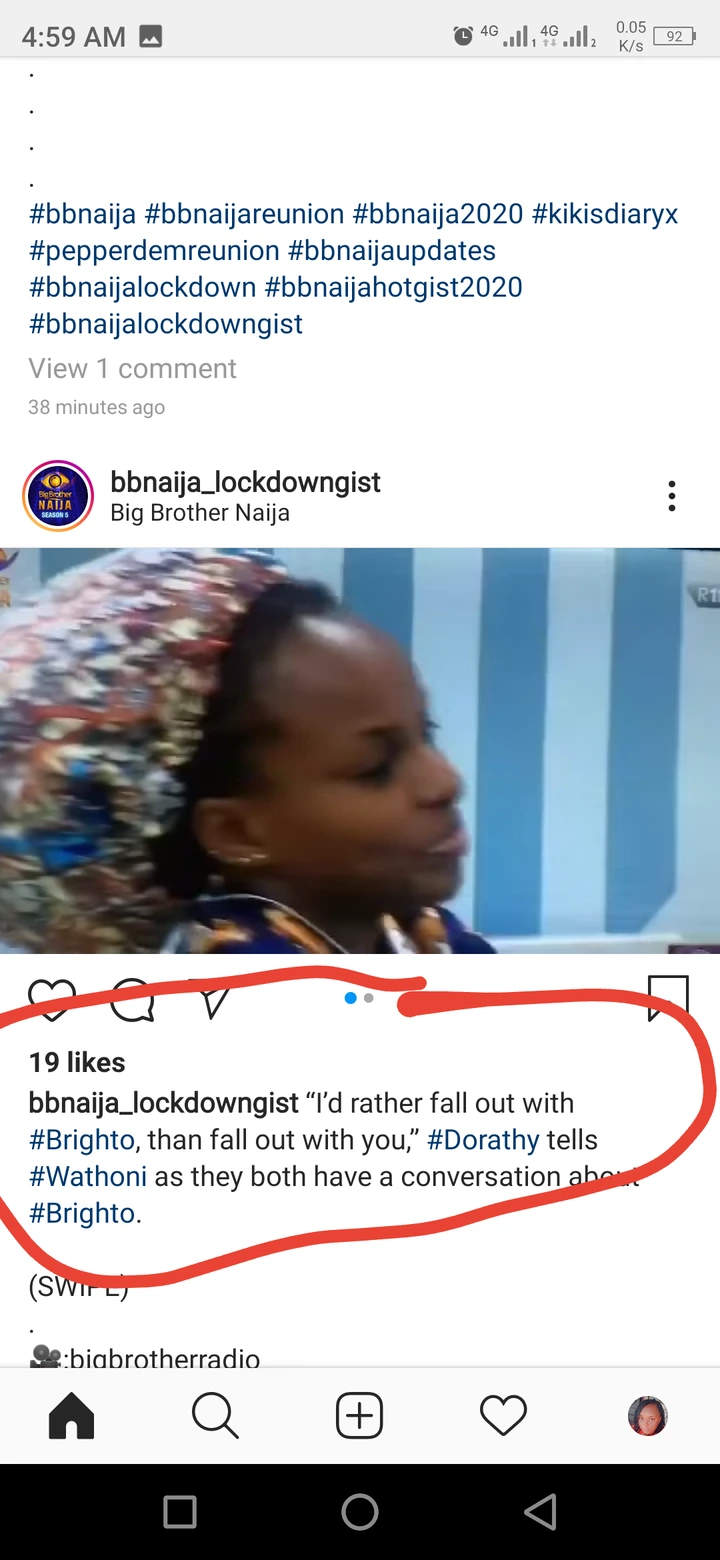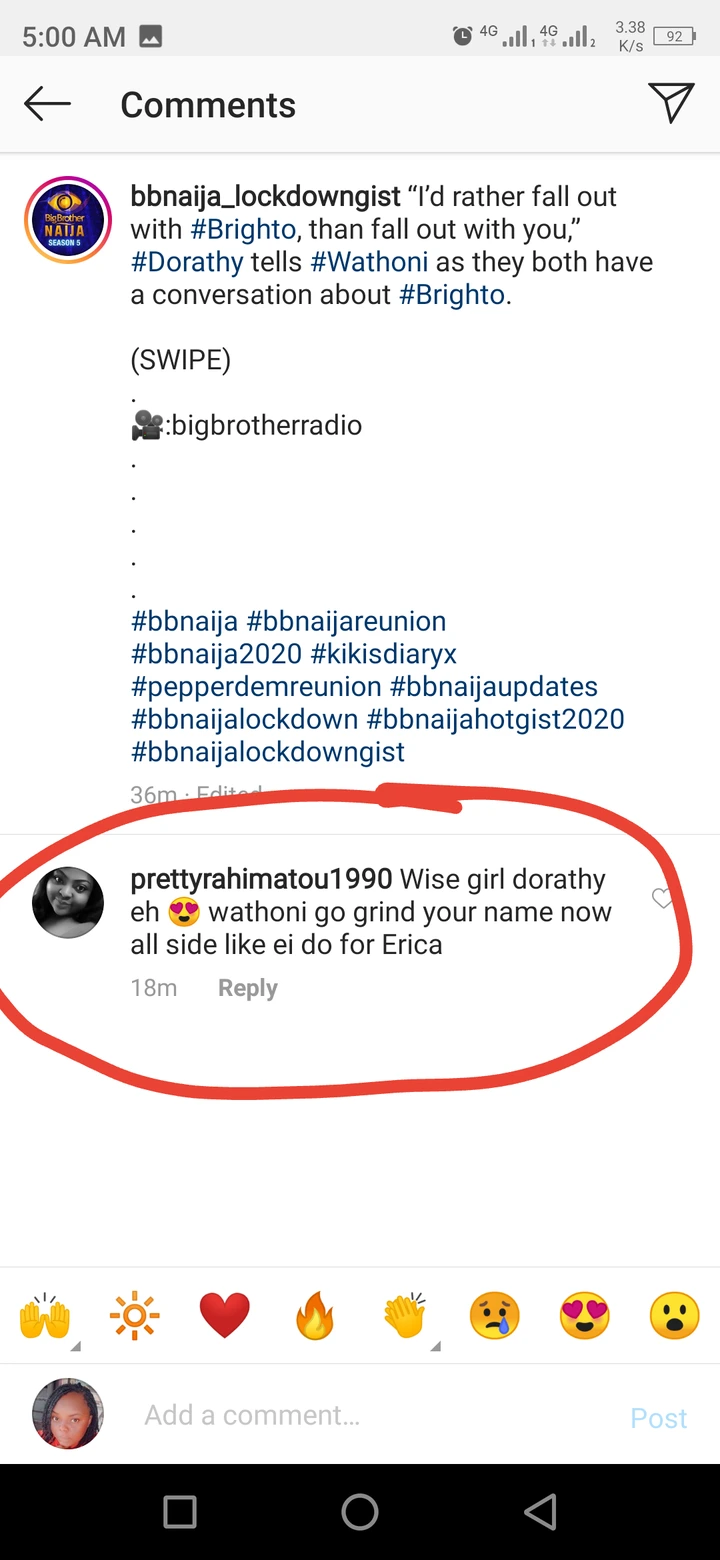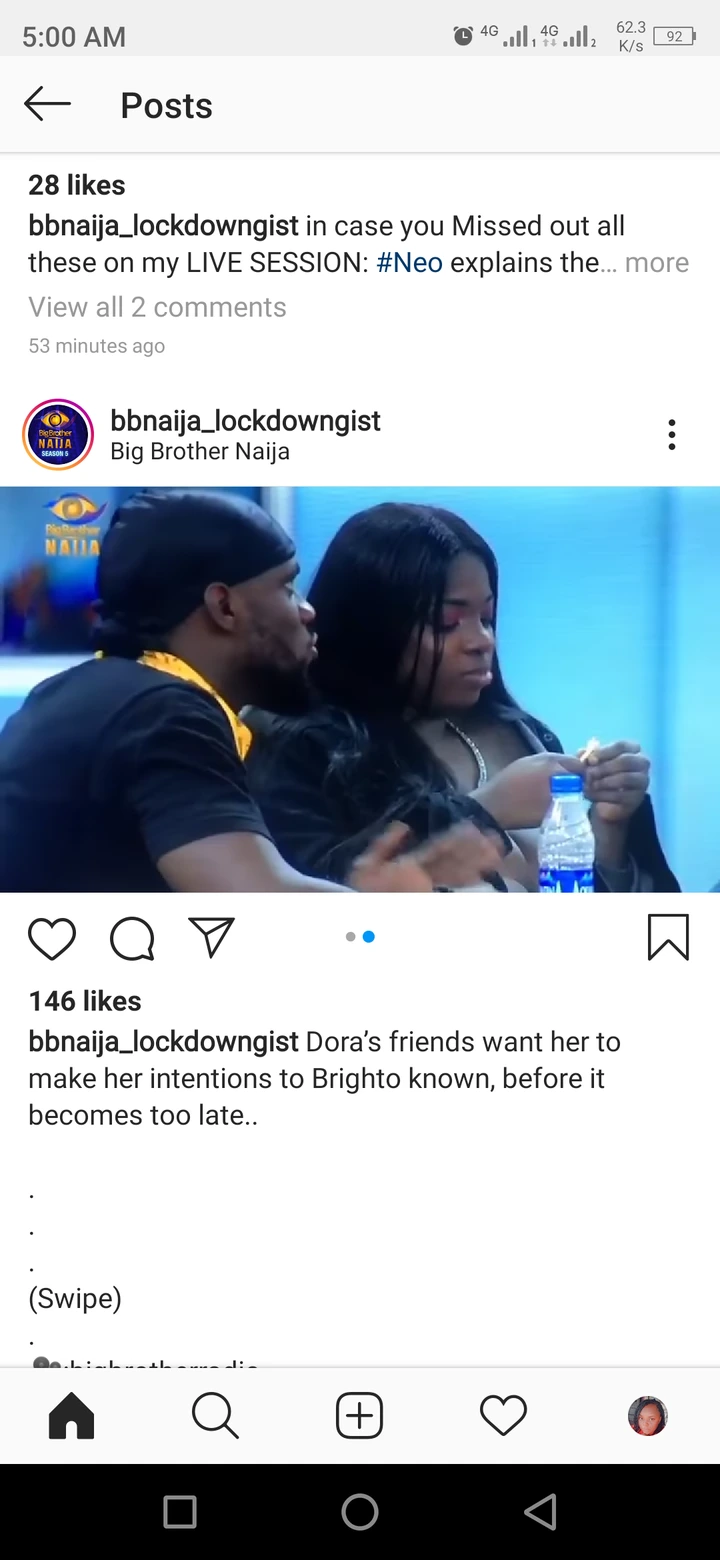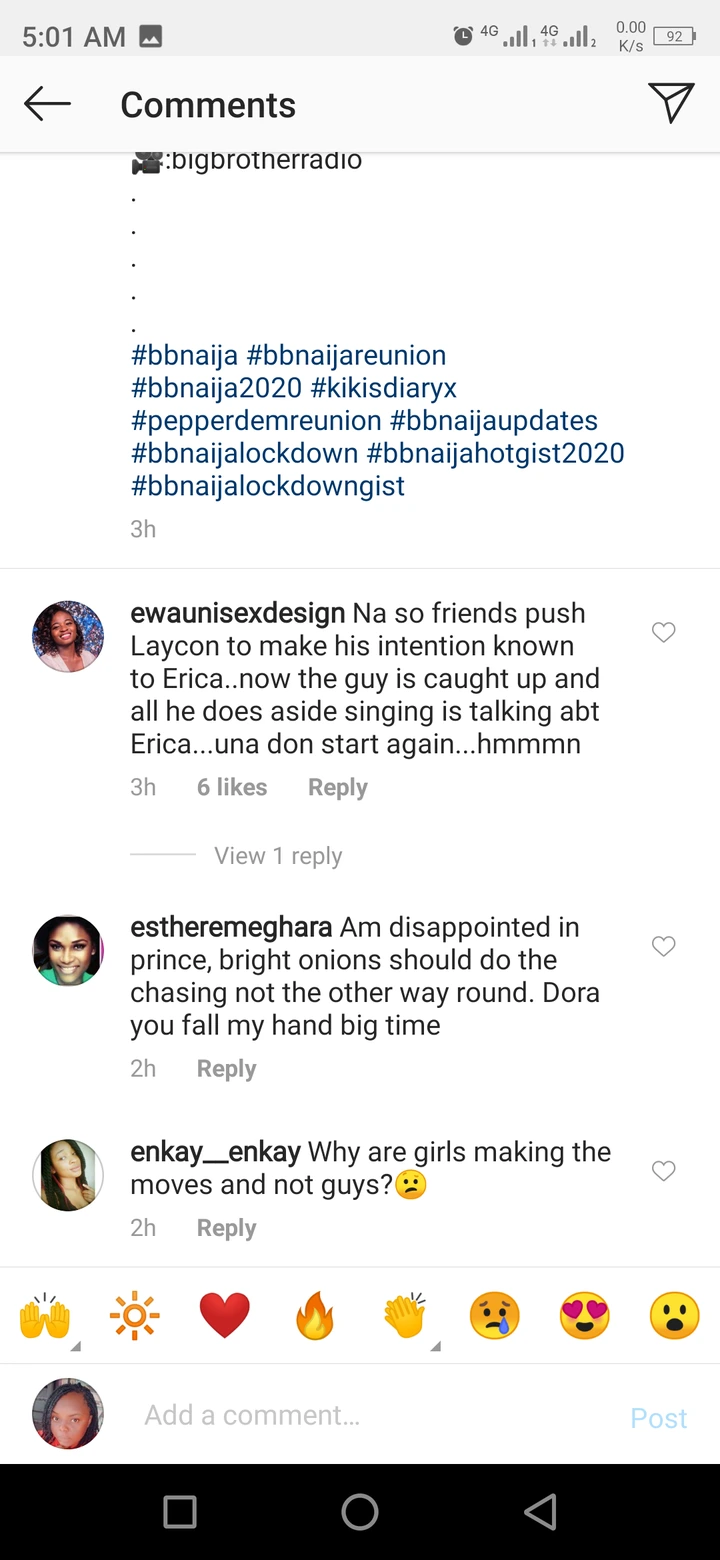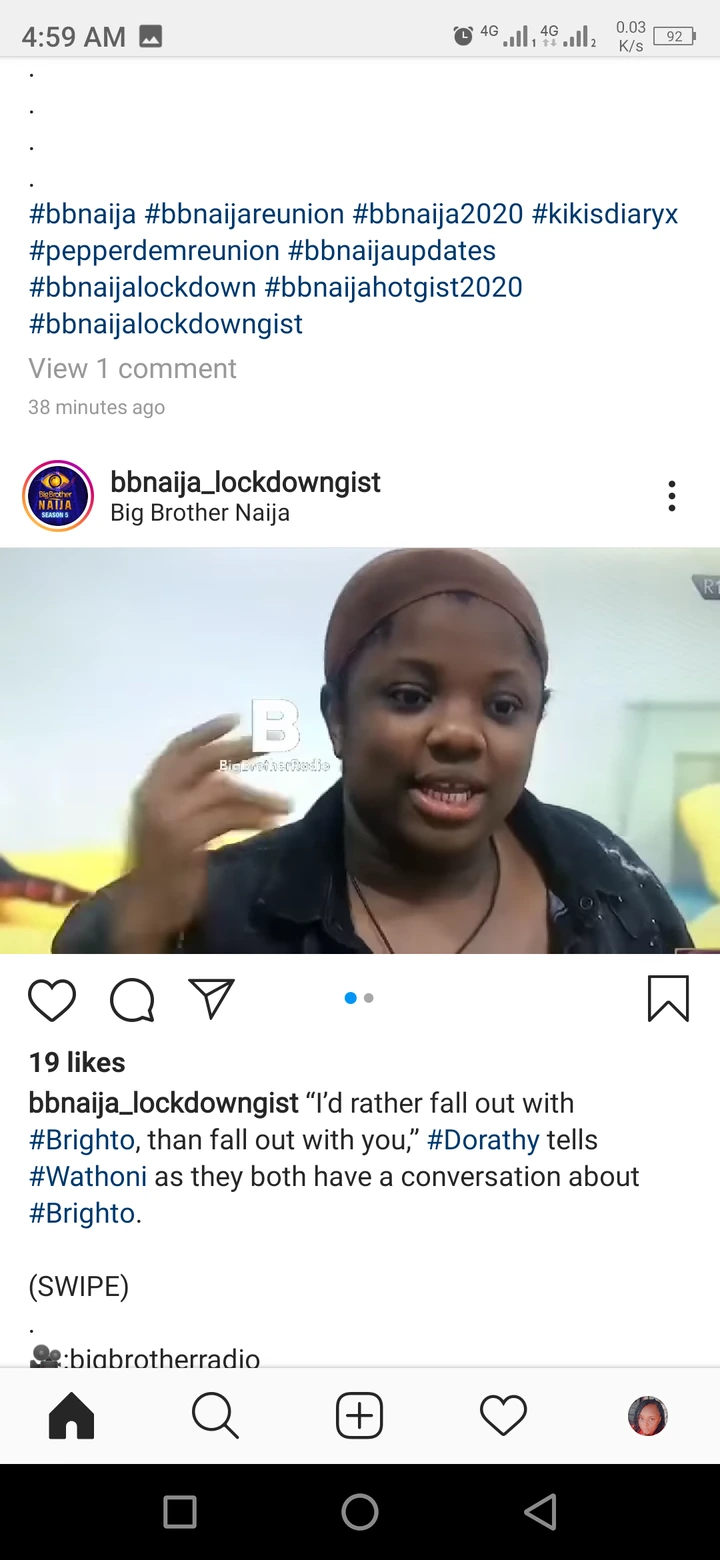 Dorathy on her own said she I'd rather fall out with Brighton than fall out with Wathoni, as the both have a conversation about Brighton.
What do you think about this