"Insecure people put others down to raise themselves up", Former BB Naija winner Mercy Eke tells Erica
2 min read
In an apparent shade targeted at Big Brother Naija Lockdown winner, Laycon, Mercy Eke who also won the show last year has received several accolades and prayers for taking a stand to support Erica who was disqualified.
Mercy Eke made a controversial post on her Instagram account as she said "Insecure people put others down to raise themselves up". The post perfectly describes the situation Laycon and Erica engulfed themselves into while in the house.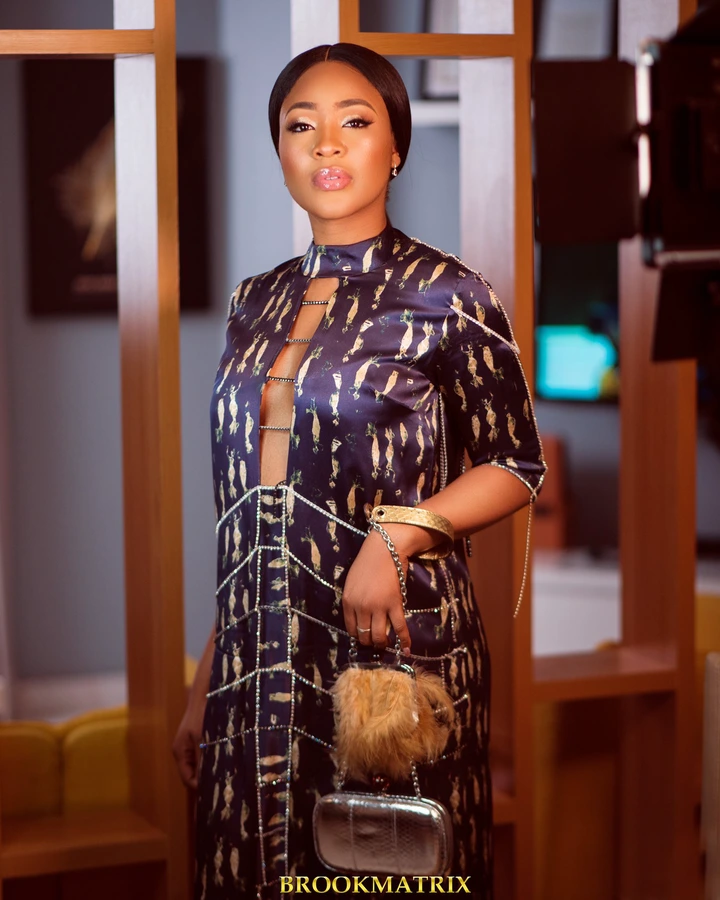 It would be recalled that Erica and her supporters have consistently tackled Laycon for using Erica's fame to make himself known and grow his popularity whilst the show was going on, and even emerged as the eventual winner.
Mercy Eke's post on Instagram appears to have reignited the feud as she went further to reply an Elites that said Erica would be vindicated at due course. Mercy Eke posted "She will come out victorious"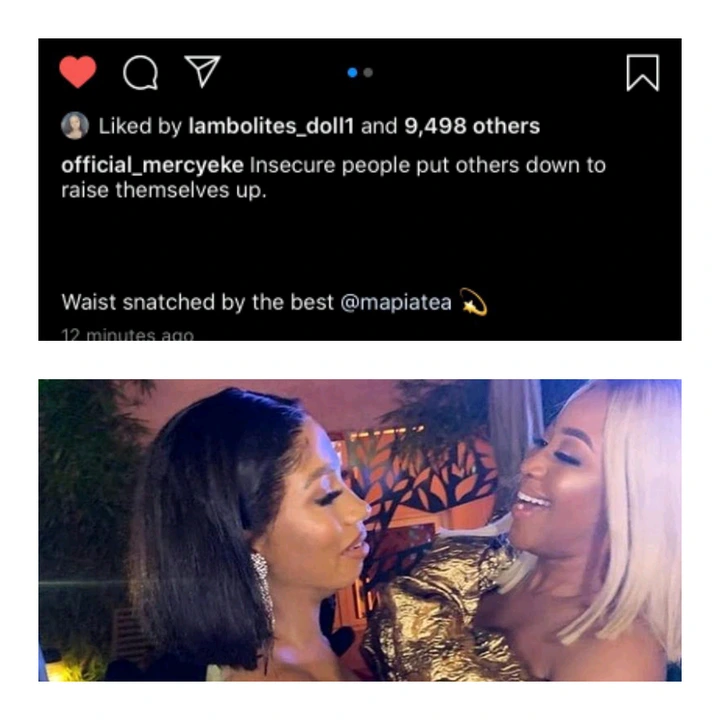 Shortly after making the post on Instagram, several fans of Erica have continued to shower her with prayers and praises.
An Elite posted "Amen. The manifestation of Erica's blessings are just starting…. hope y'all are ready for the overflow as it will touch all this in her corner. Who the Almighty God has blessed, who can curse? no-one. #UnstoppableErica"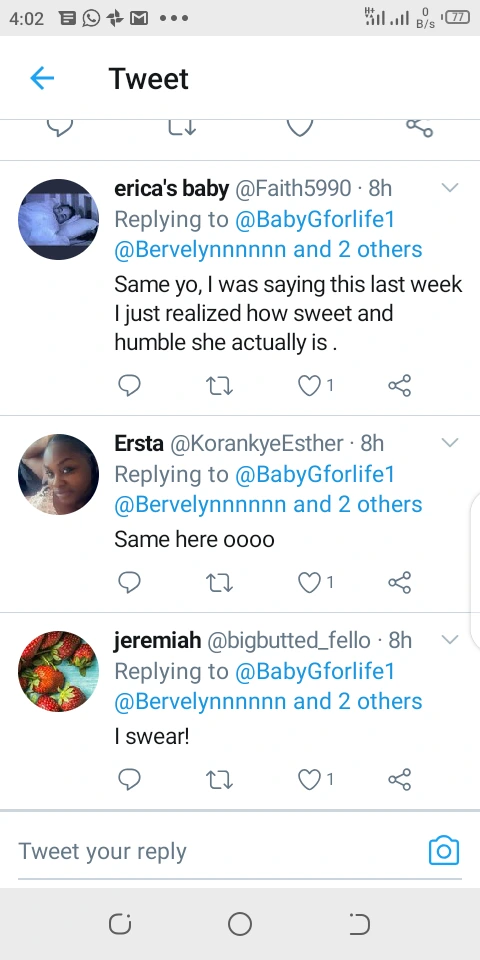 Another ardent fan of the actress posted "Those who of you who supported Mercy last year should be really proud. You have great taste and a good judgement of character. I can't believe I was blind to her sweetness. I am glad my eyes have finally cleared. @real_mercyeke, thanks for all you do for Erica."
As it stands, Mercy Eke who has been in long feud with Tacha has taken a stand on who her heart lies with, Tacha on the other hand is yet to openly declare her support on any other house mate from the just concluded Big Brother Naija Lockdown season.