"Ozo And Dorathy Have Declined In Strength" Vee Told Big Brother In The Dairy Room (fans reacts)
2 min read
seems Vee who is still in the House is getting more backlash and getting dragged on Twitter as the day goes by. Instead of the have more increase in the numbers of supporters, she's getting people not to like her with some things she does and says.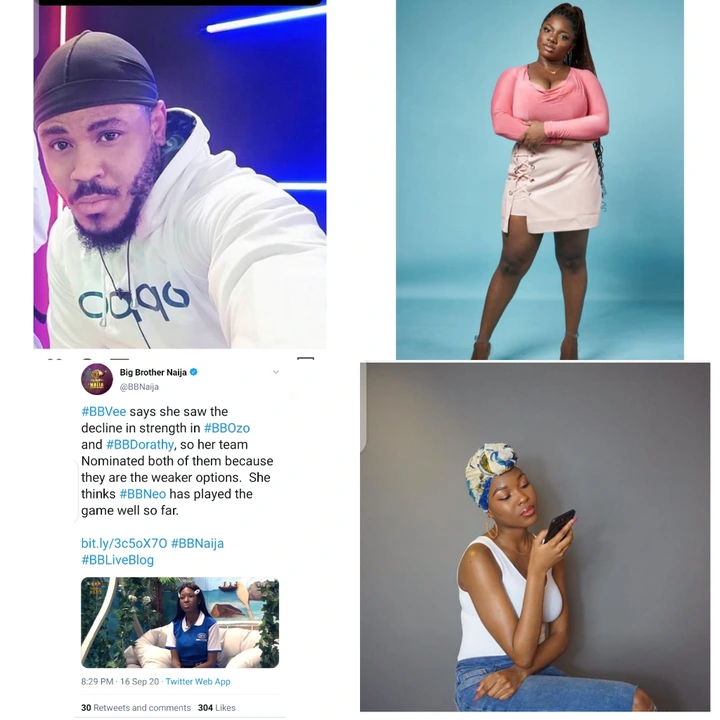 Vee who has made it to the finals with her partner Neo was called into the dairy room by big brother to ask her how she felt about the nomination. What vee said has made lot of fans call her names, if you visit my previous article, you will see how she was dragged for saying prince dresses prepared for his Eviction, and also how she was labeled a bitter person because of the issue she has with Baby G known as Erica.
Vee told big brother during her dairy session that "She saw the decline in strength in Ozo amd Dorathy, so her team nominated because they are the weaker options." She also think Neo has played the game well so far.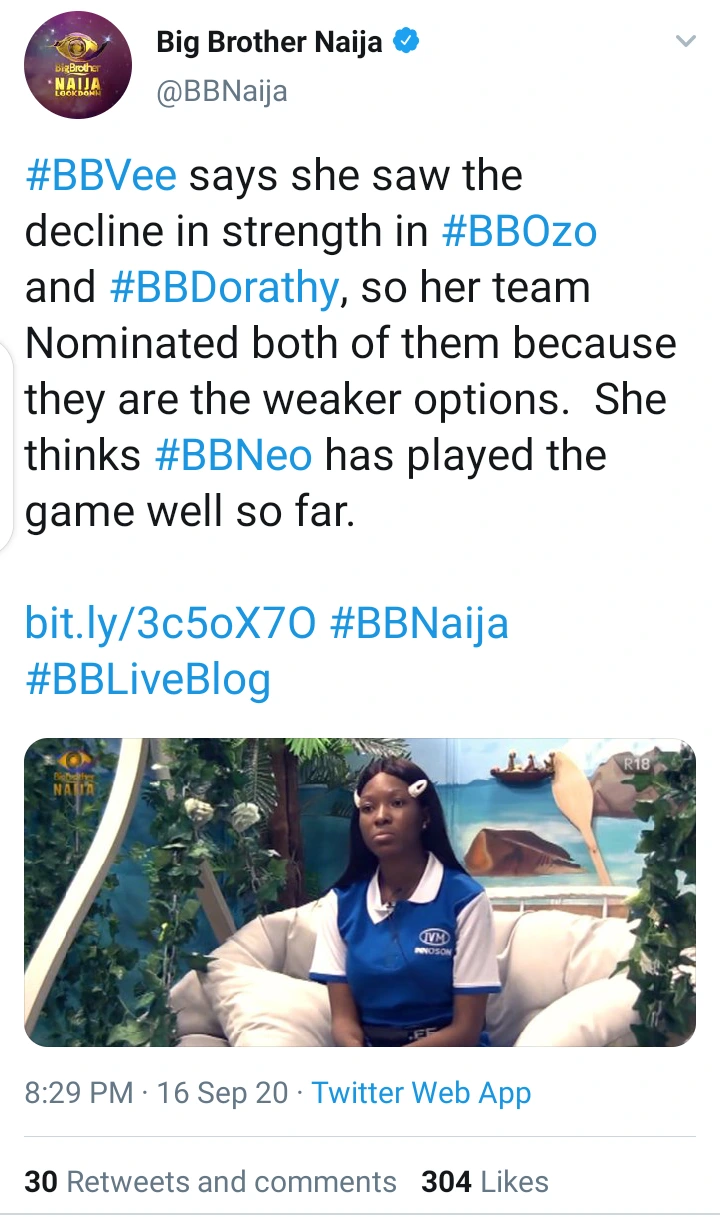 Only if she knew how strong this two Housemates are, Ozo and Dorathy are one of the strongest housemate in this year season. They both have huge fans compared to her that is always in bottom list of the votes.
Twitter users have reacted to what vee said about Ozo and Dorathy.
Prince's wife, Erica's smile said "How can one person be this bitter, wicked and jealous.. and Ozo is her friend wow"
Benjamin Ebere David said "This 2 faced, jealous and butter human I wasted my votes for when she was up. Your bitter heart and jealousy towards ozo will cause your downfall"
@sommie_chisom said "This girl is so bitter"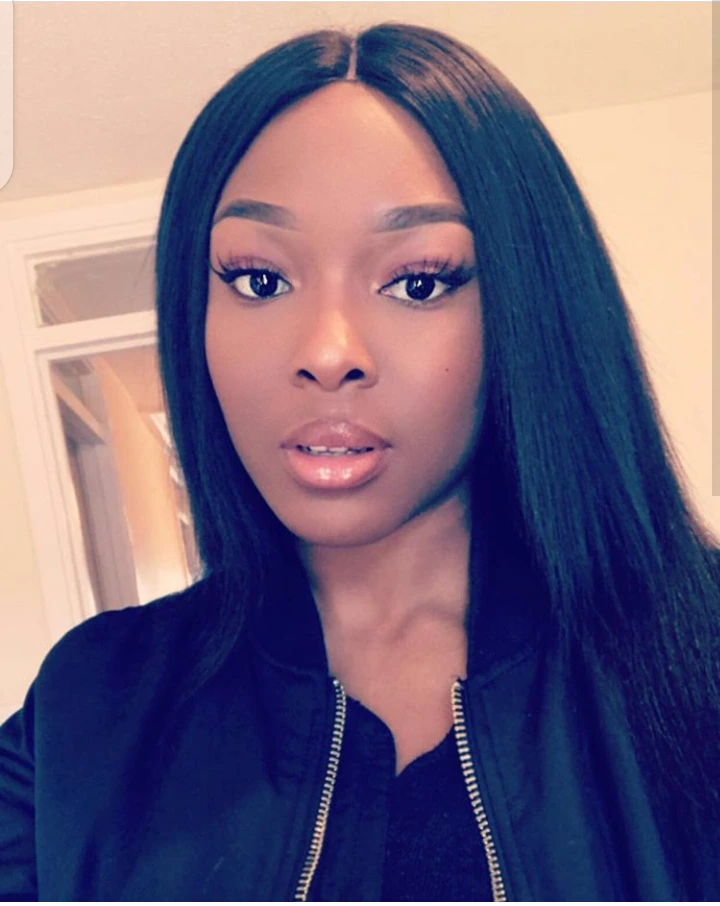 See different reactions on Twitter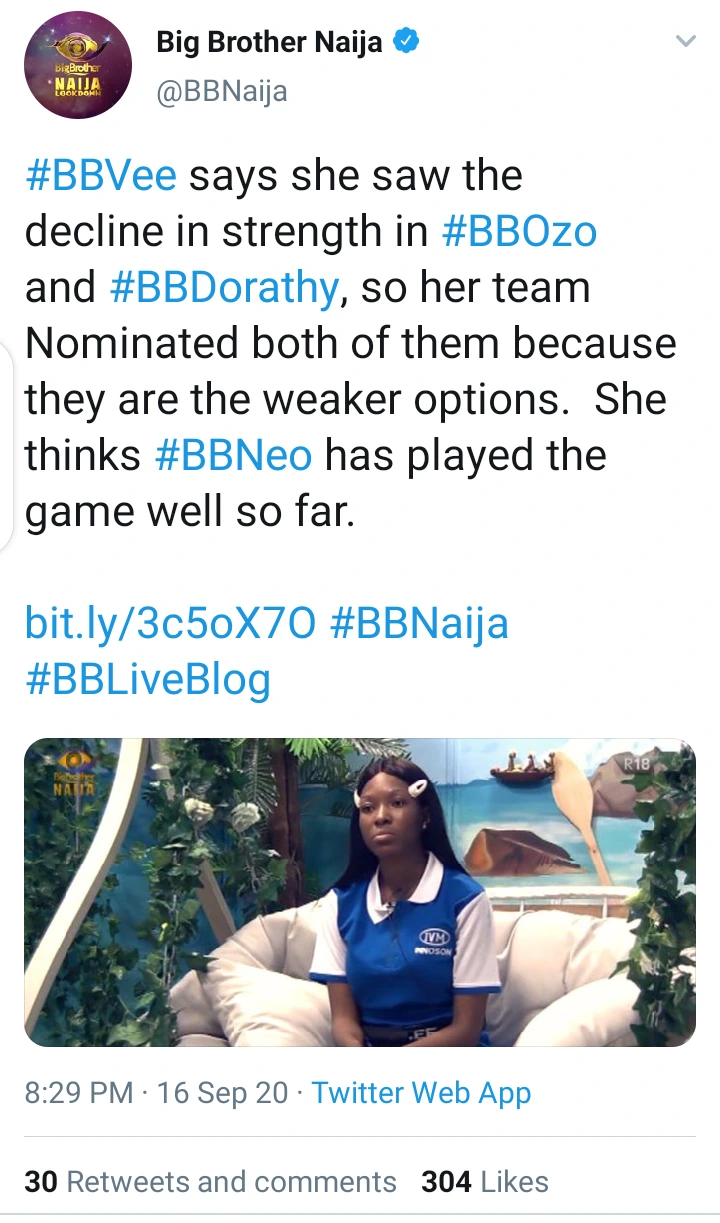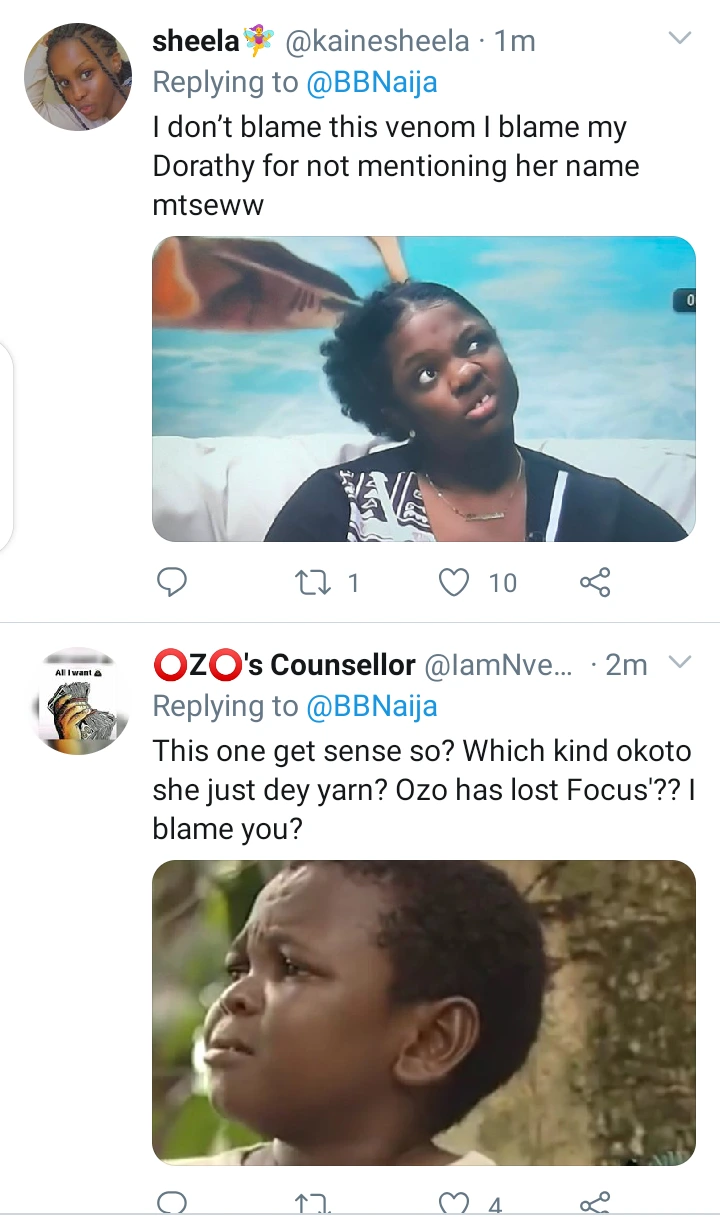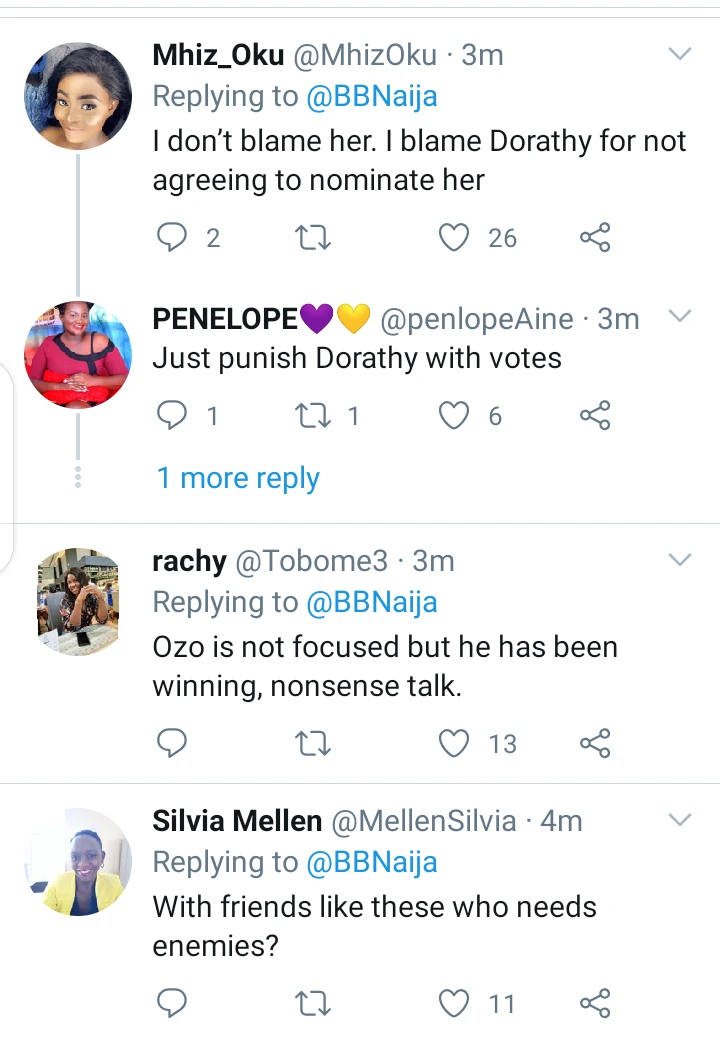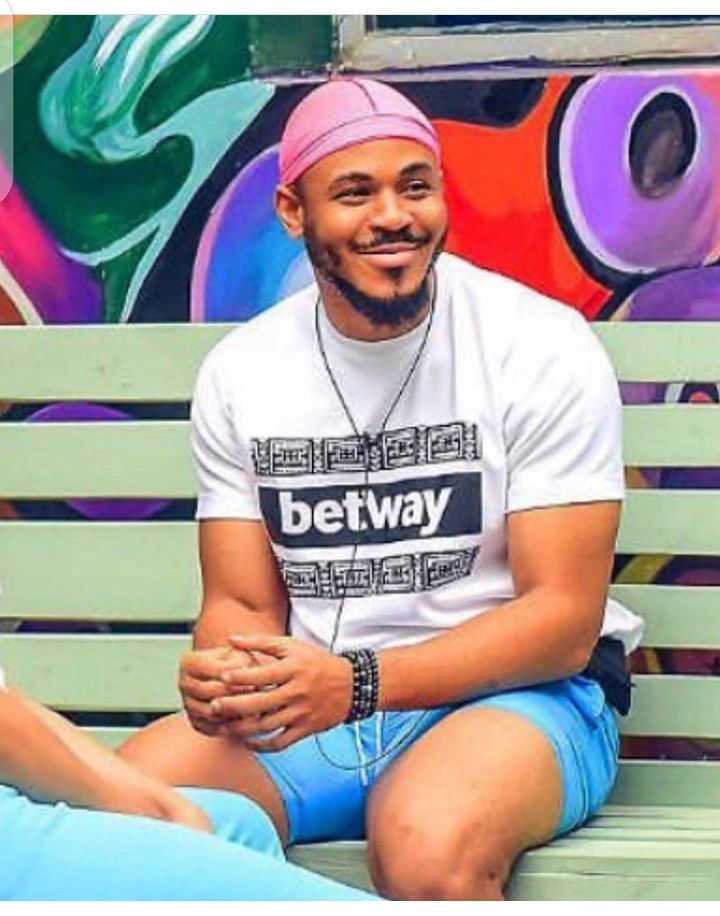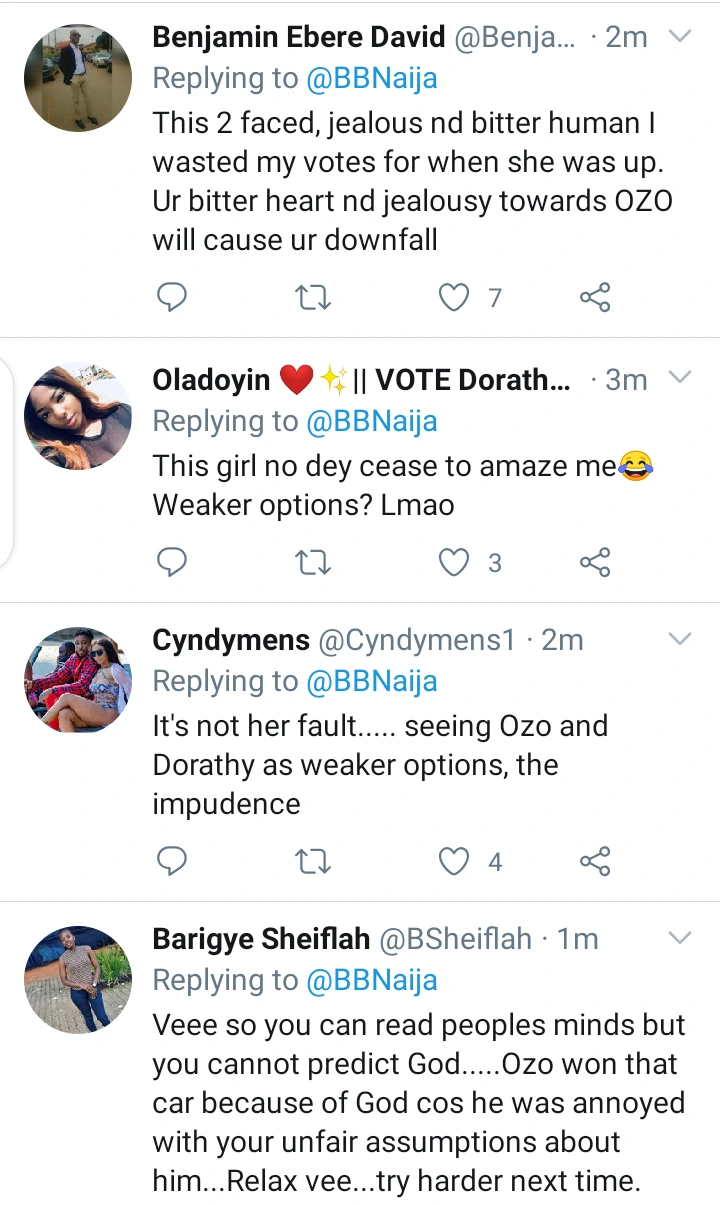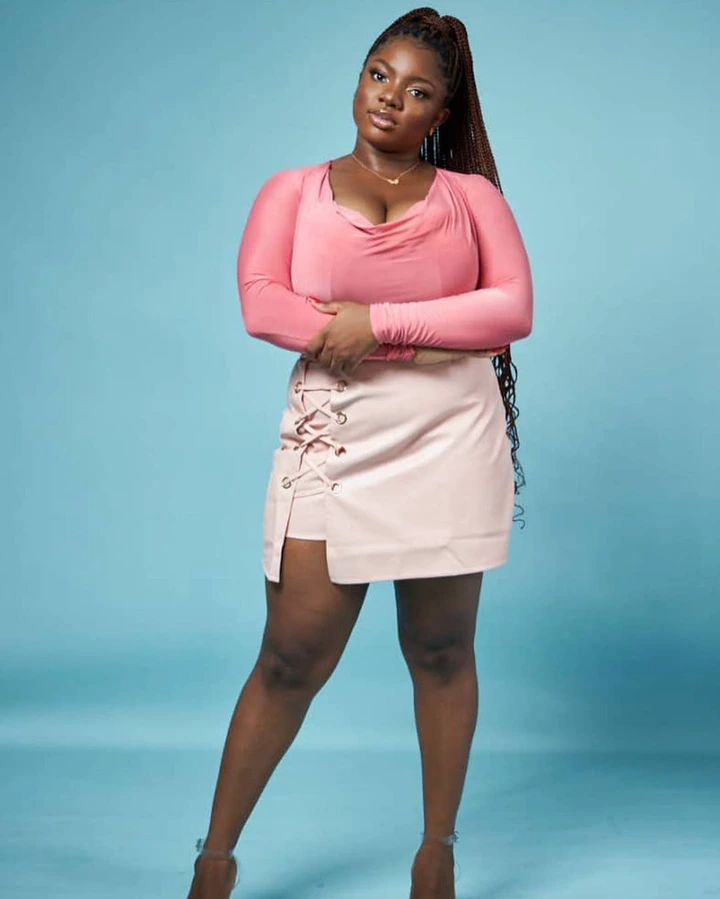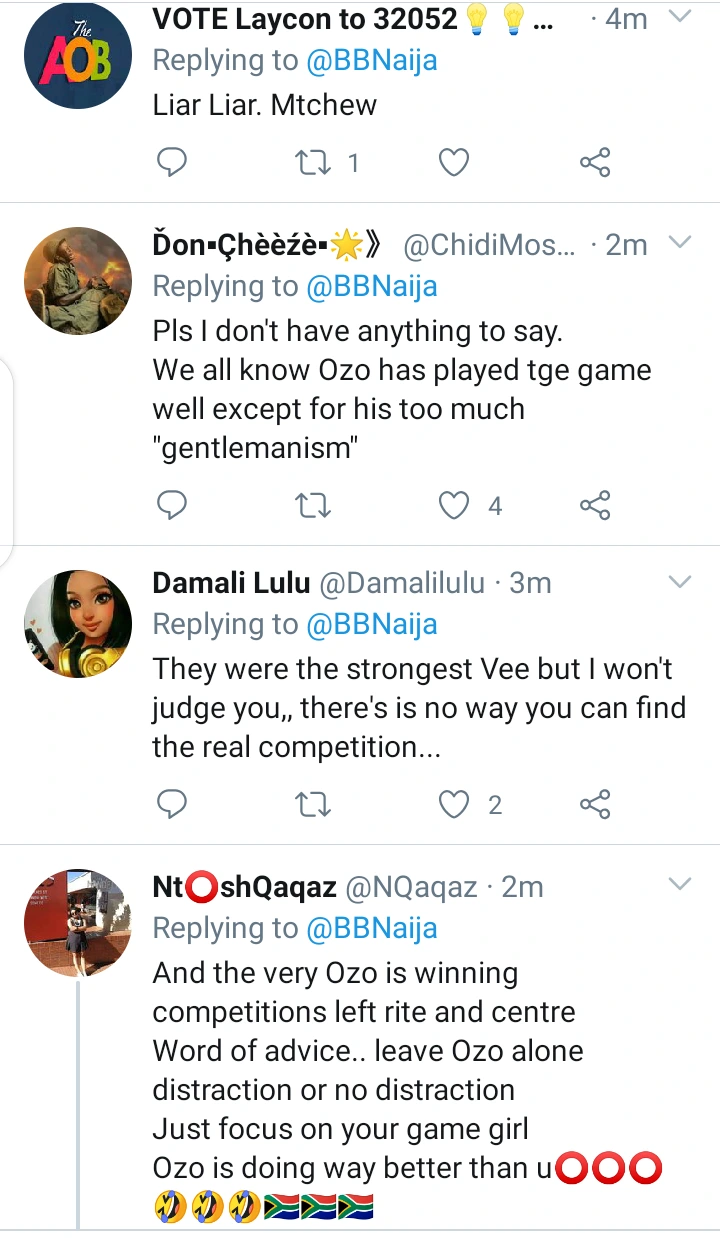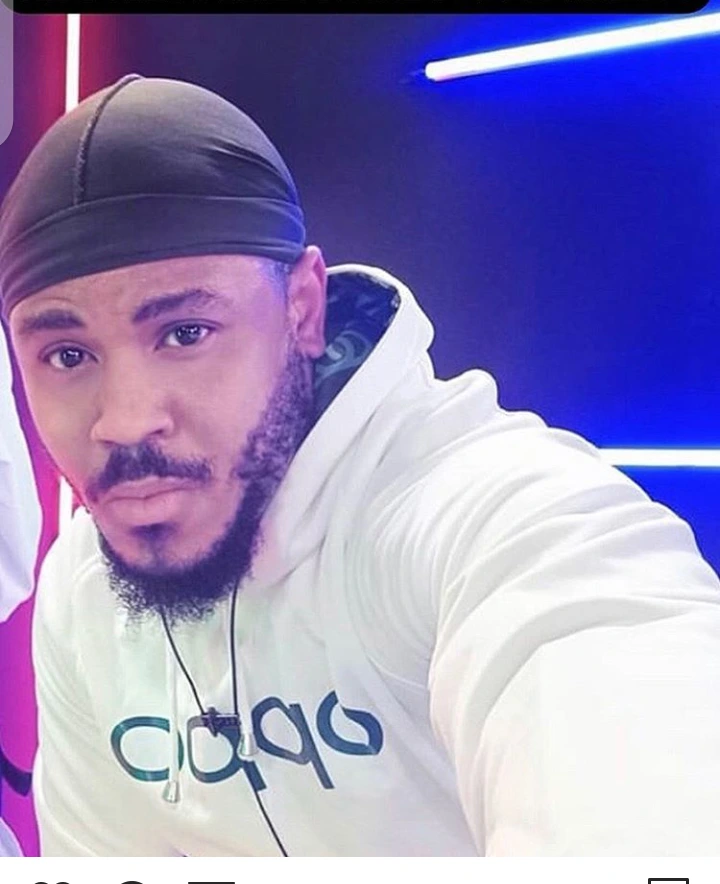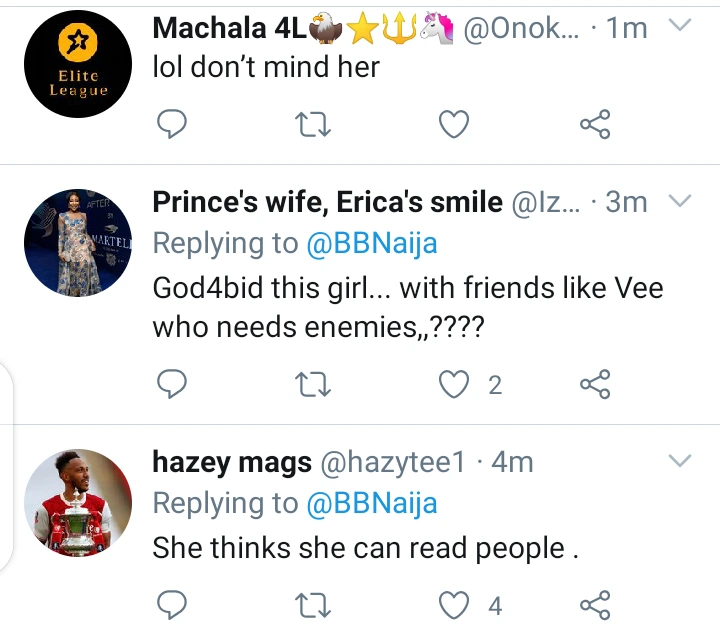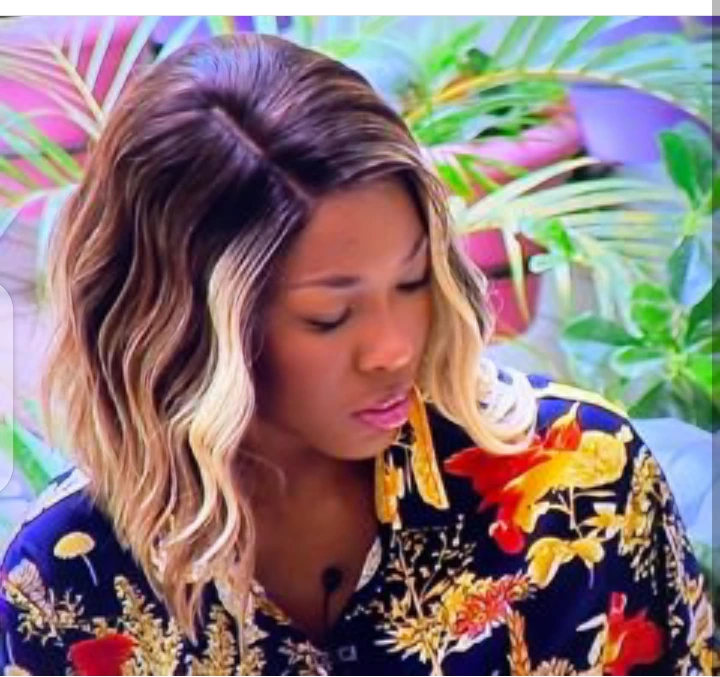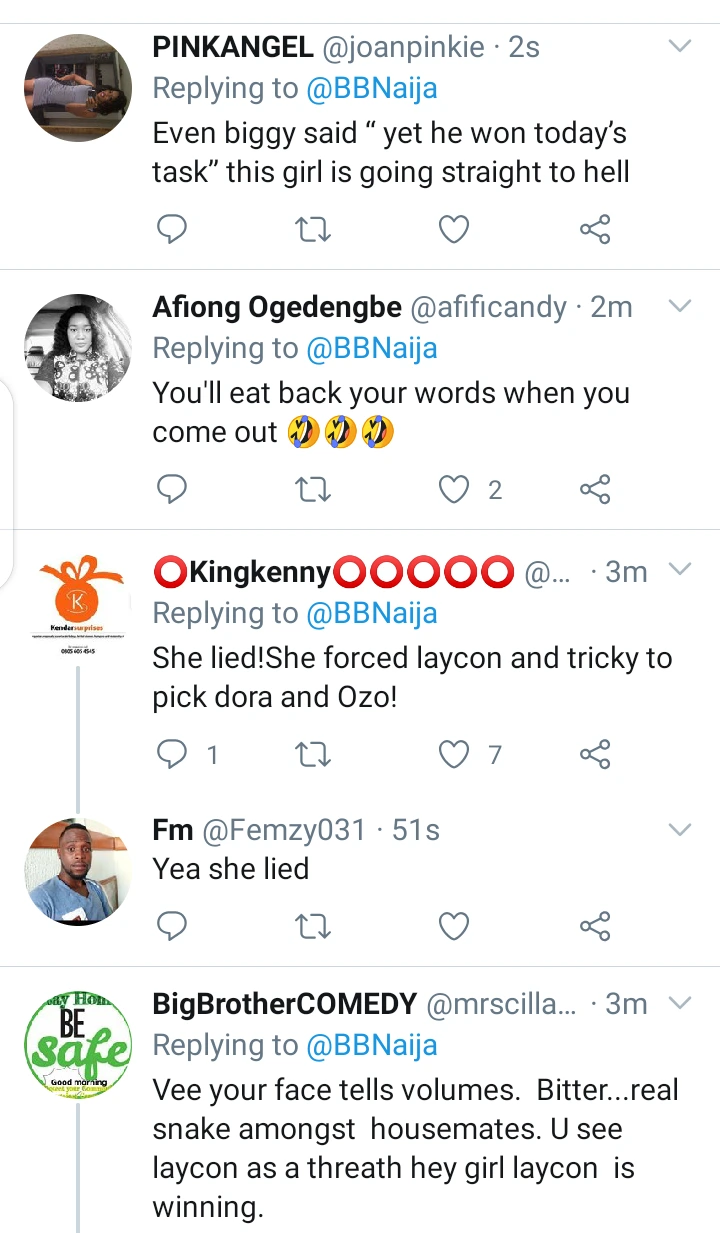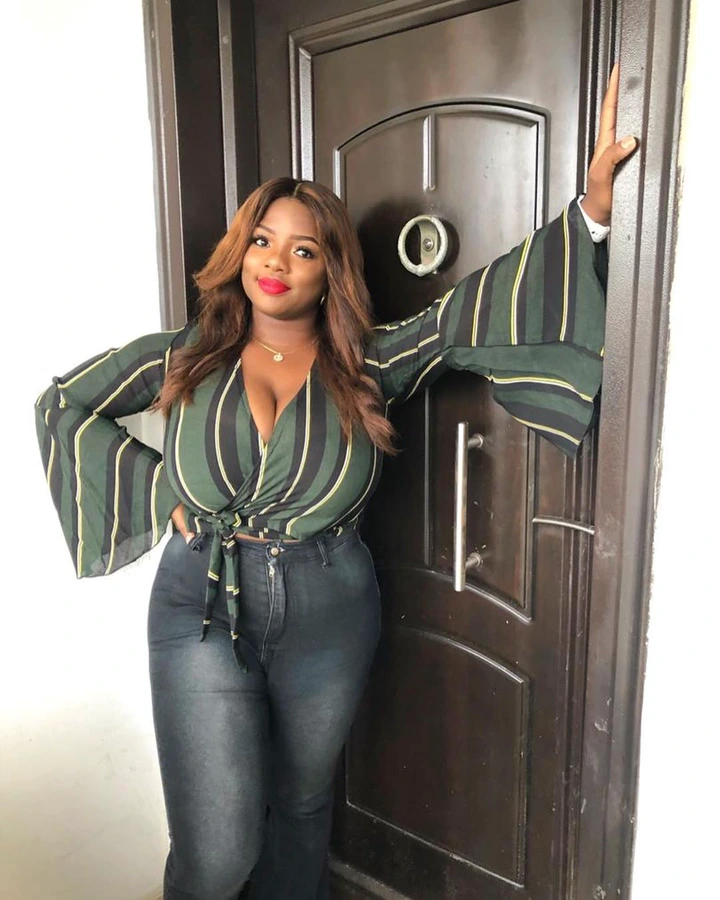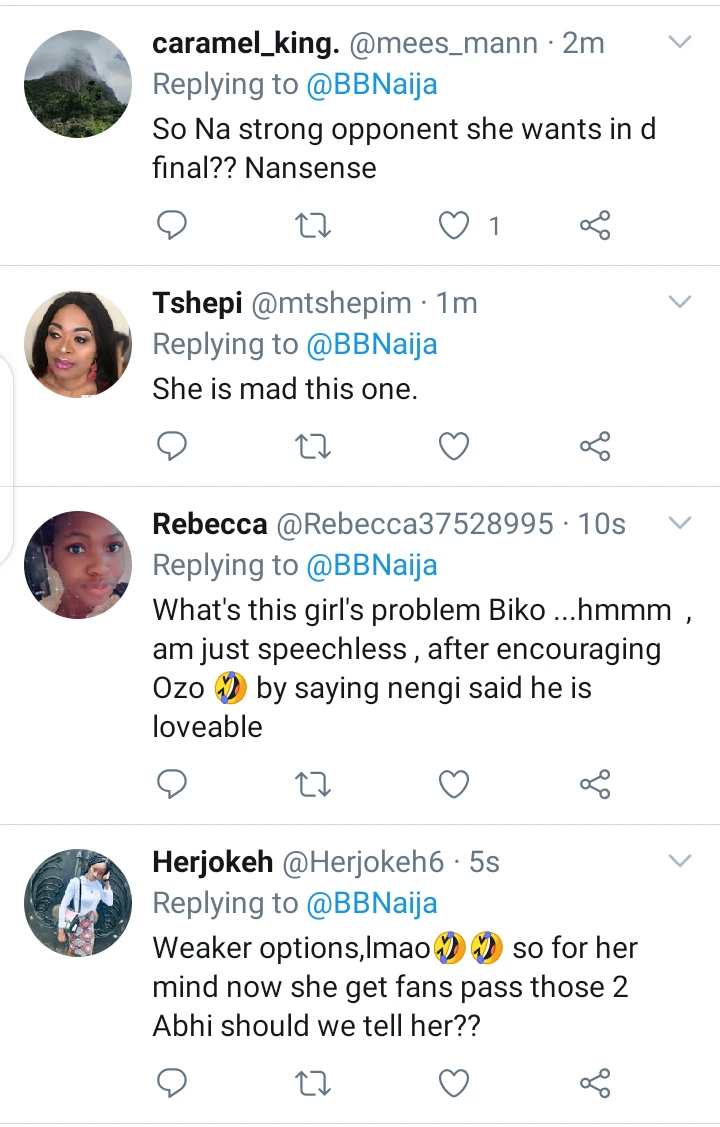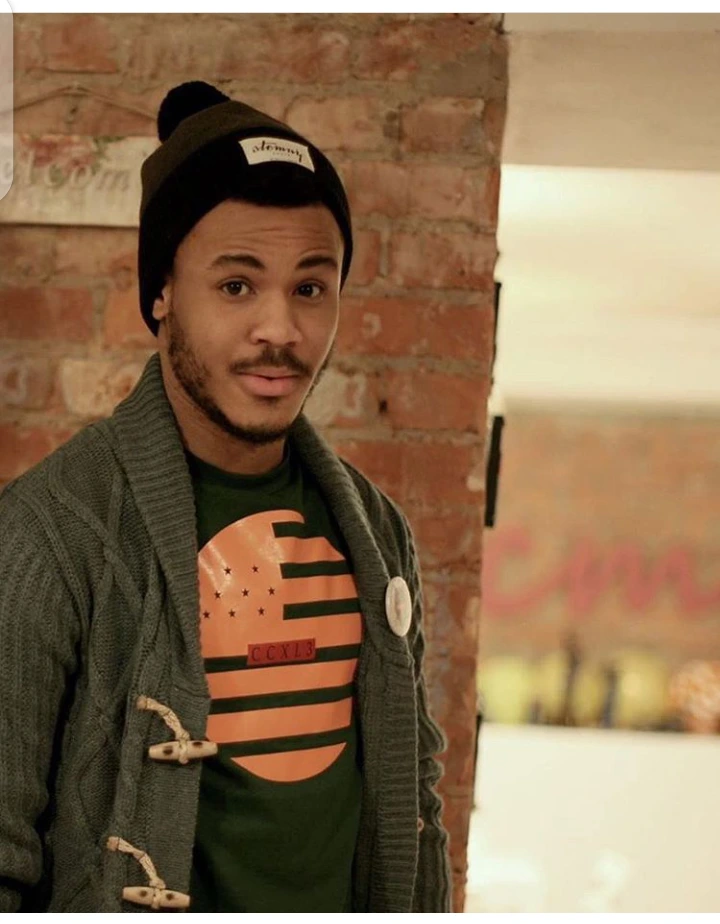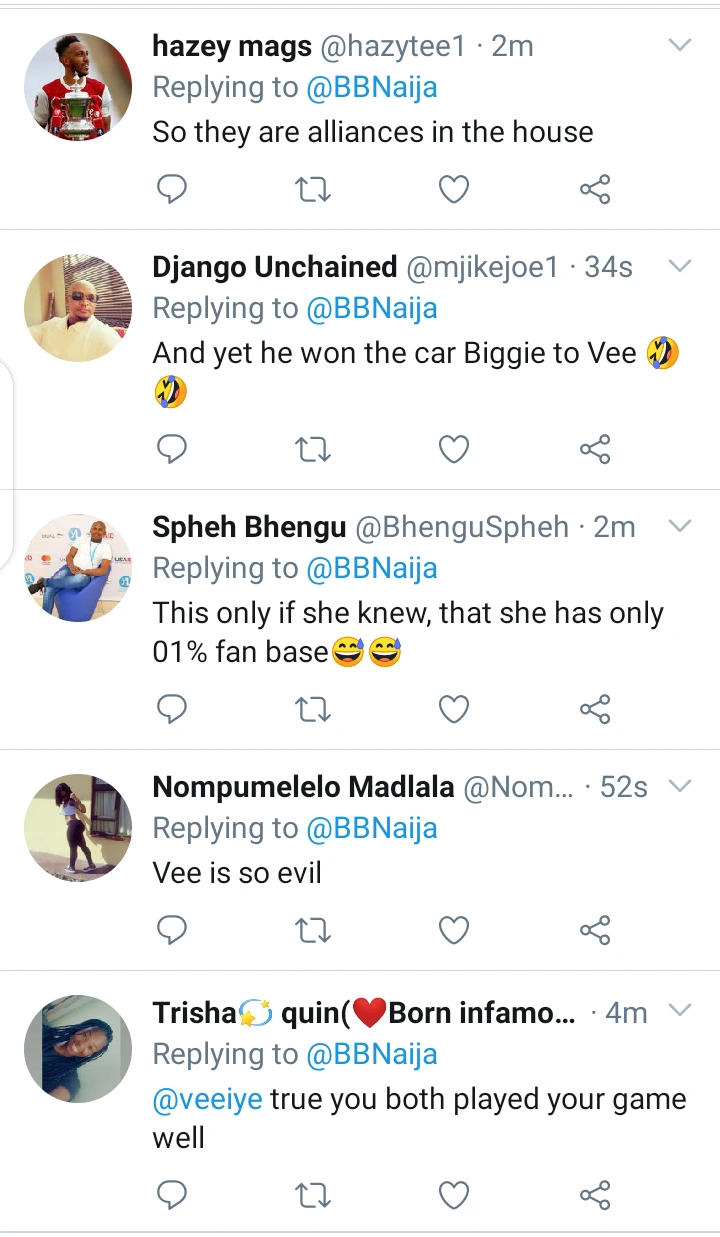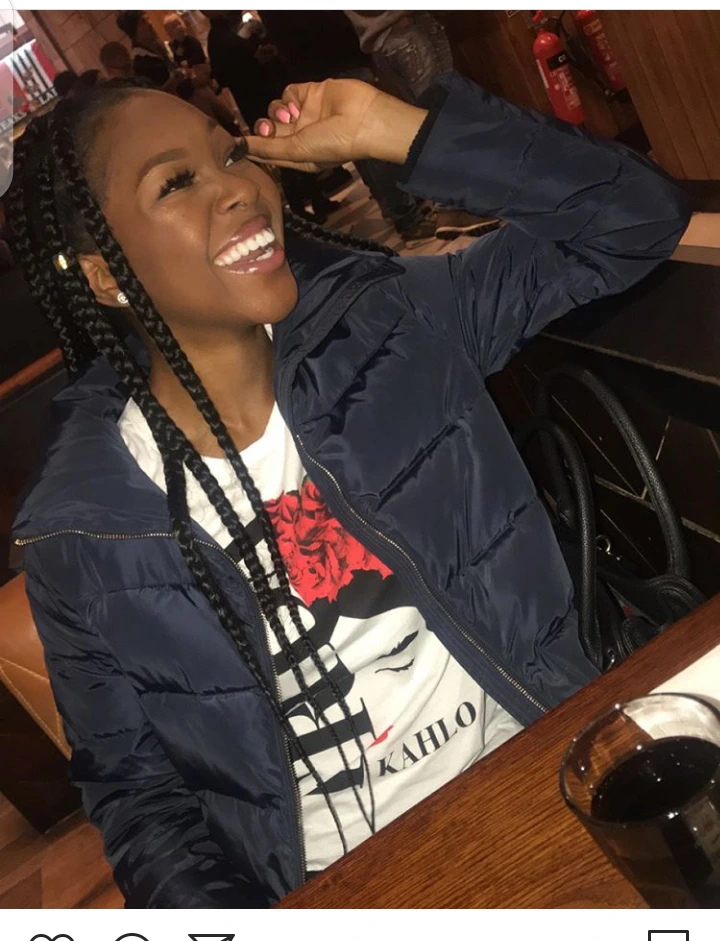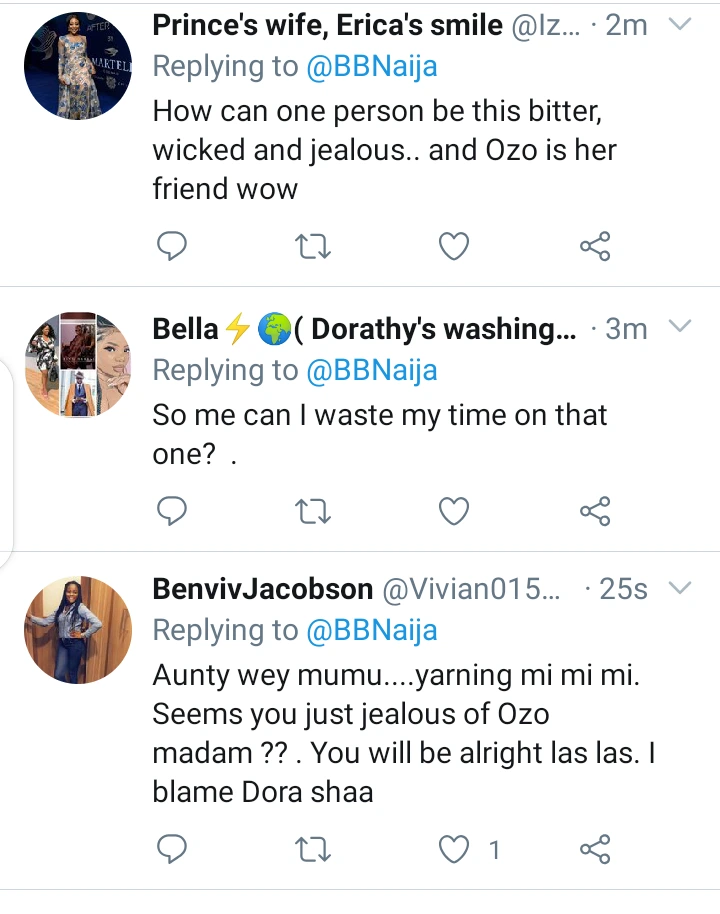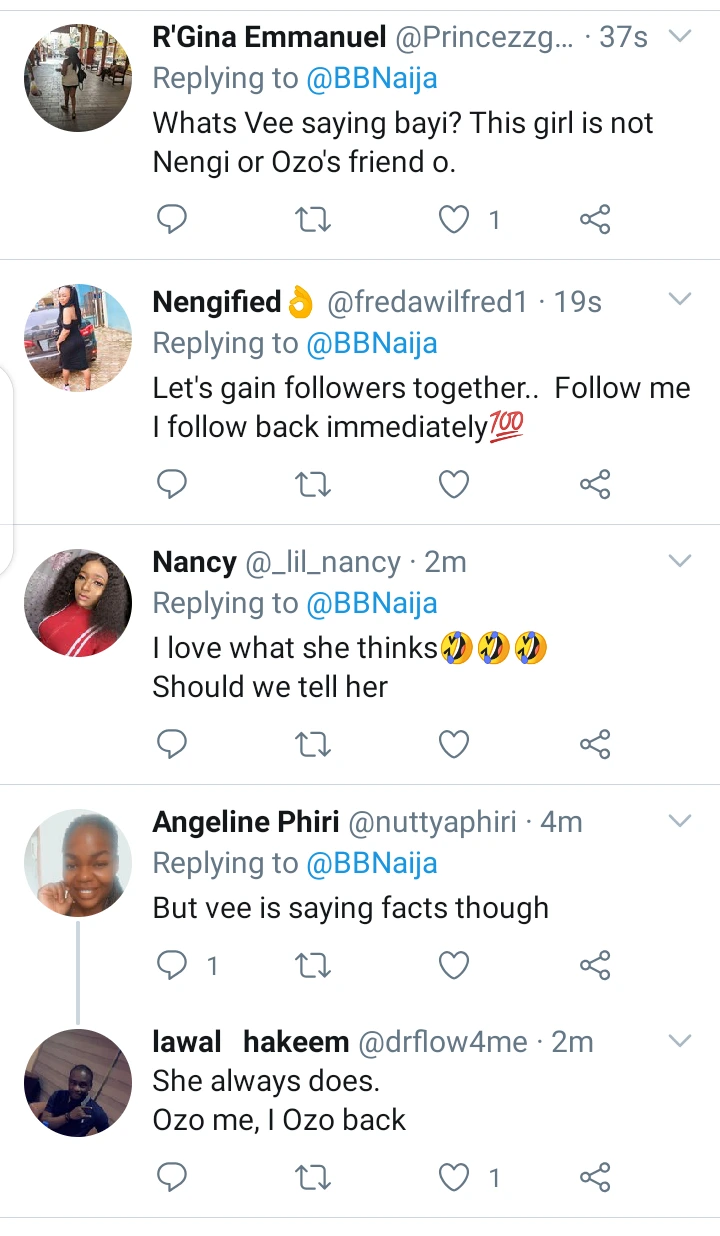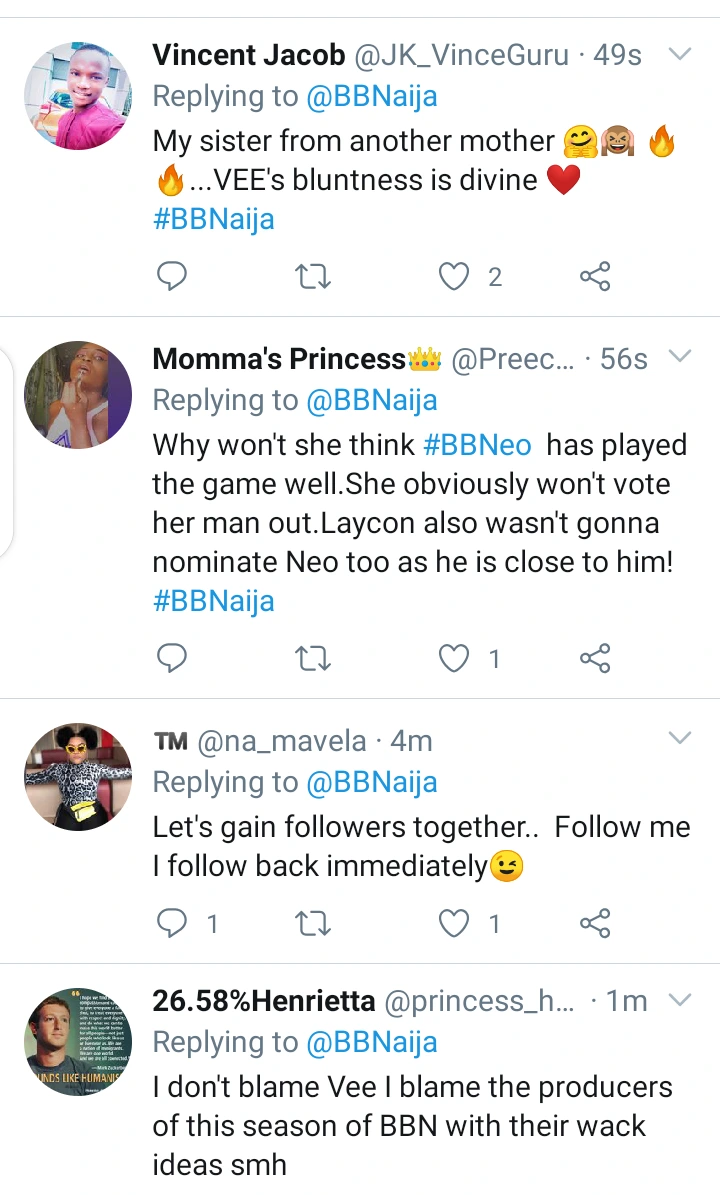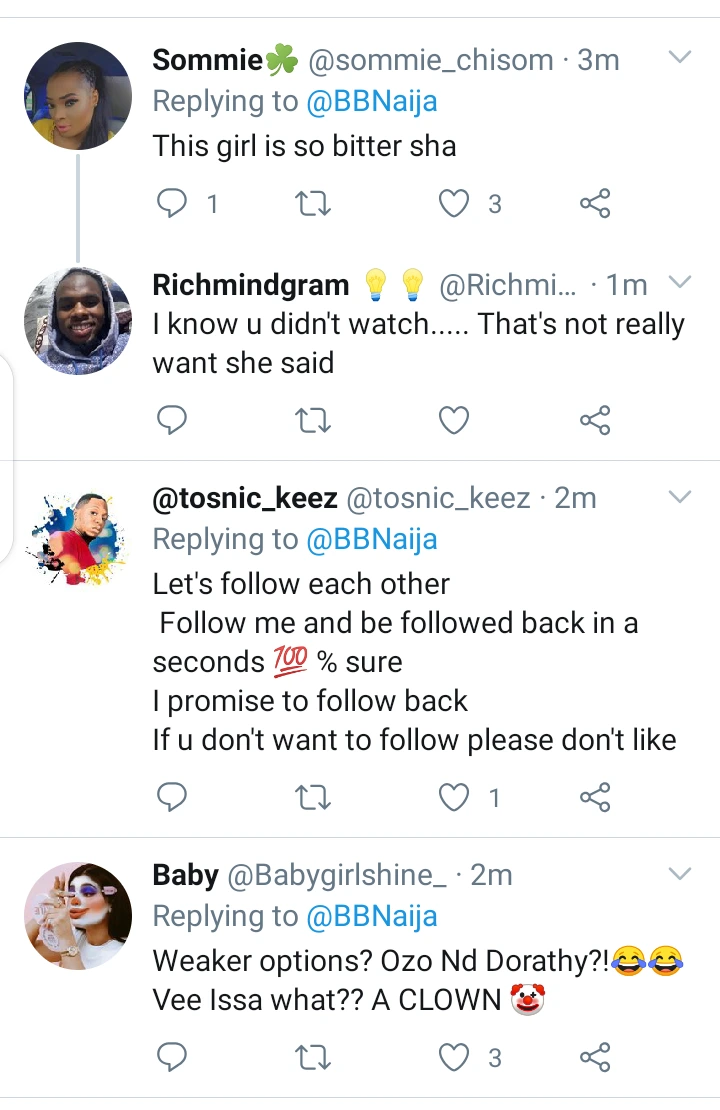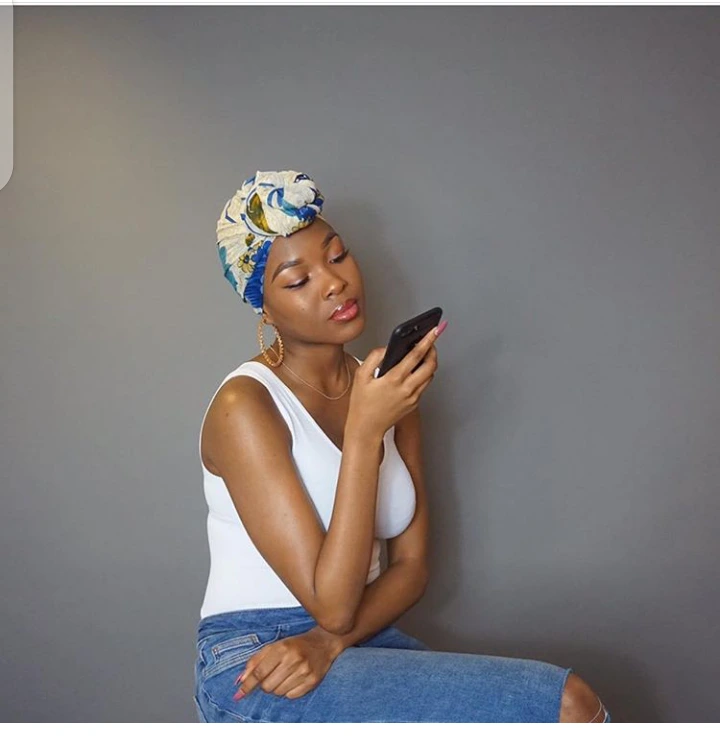 What do you think about this statement Vee made by saying Ozo and Dorathy had declined in strength