"The only issue I had with Laycon was his touchyness-Dorathy reveals
1 min read
The ex housemates of Big brother naija season 5 are still in the business of attending interviews both indoor and outdoor. Their fans are always eager to hear what they have to say to to the public.
About some hours ago, Dorathy was seen on a random media channel where she was asked questions about other housemates and the issues she has with with them.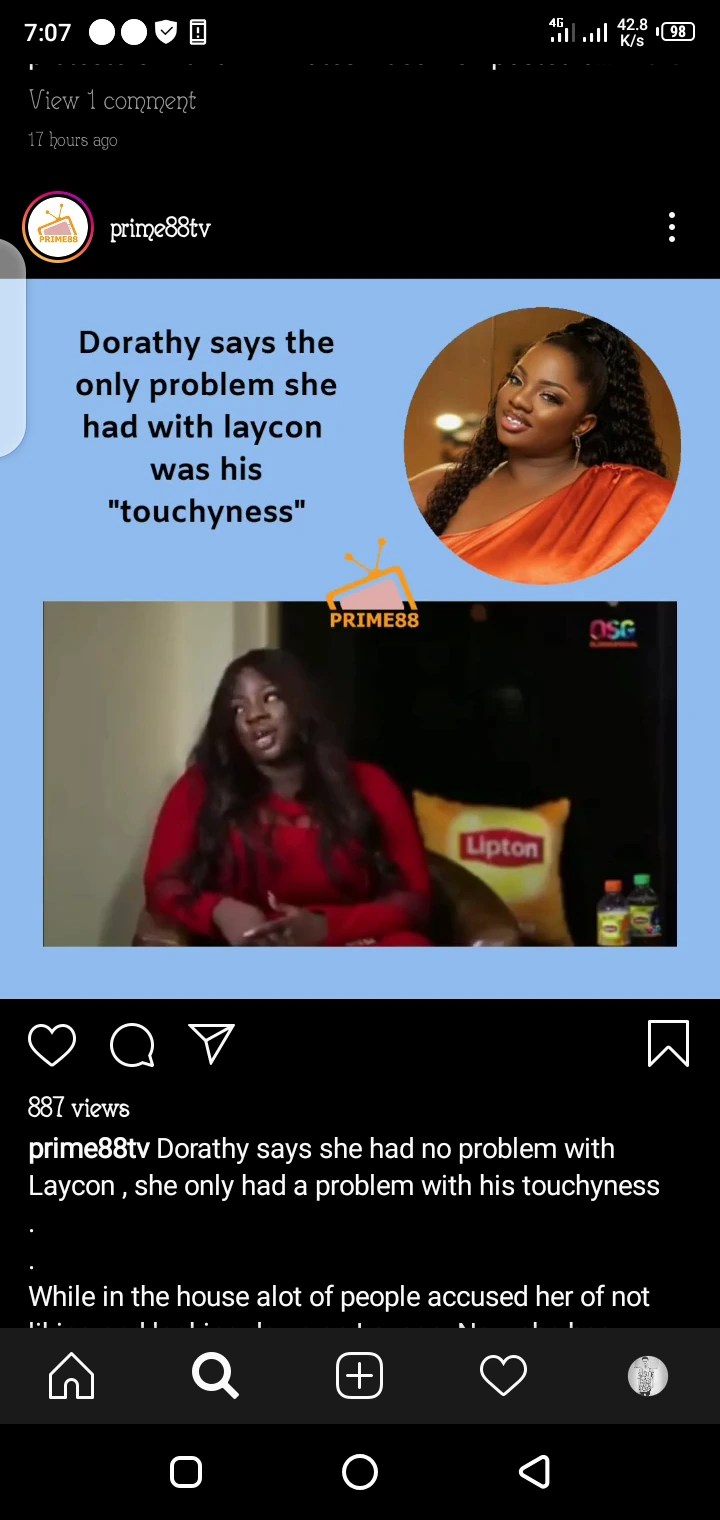 The presenter asked Dorathy to clear the Icon and to tell the viewers what issue she had with Laycon while they were still in the house, Dorathy took her time to explain what she doesn't like about Laycon.
Dorathy said " the only issue I had with Laycon was his touchyness." She further explained that Laycon is a very good friend to her and infact they are still cool till now.
Dorathy say " My Laycon is stubborn and he has coconut head, inkwell telling him but he wouldn't listen."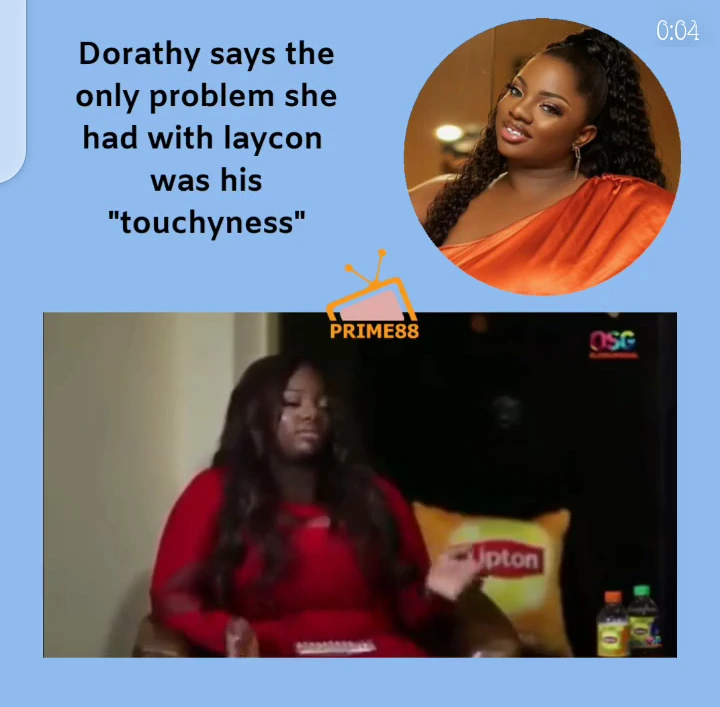 She said she is very cool with Laycon and as a matter of fact whenever she cooked she is always calling Laycon to have some.
She concluded by saying, " she has no issue with Laycon apart from his touchy touch act," she said " I am not on for that."