This was how WAEC question papers leaked on WhatsApp groups before exams started – Lady shows photo proof
1 min read
A digital researcher, Rosemary Ajayi, has revealed that leaked answers to some subject in the ongoing West African Senior School Certificate Examination (WASSCE) are being shared in some Nigerian WhatsApp groups.
In a Twitter thread, she made on Wednesday, August 19, Rosemary said she came up with her findings after she joined random WhatsApp groups, The Cable reports.
According to The Cable, she claimed that one of the administrators of such group shared prepared answers to Agricultural Science and Economics, two subjects that were yet to be taken. According to her, the answers came 27 minutes before the exam time.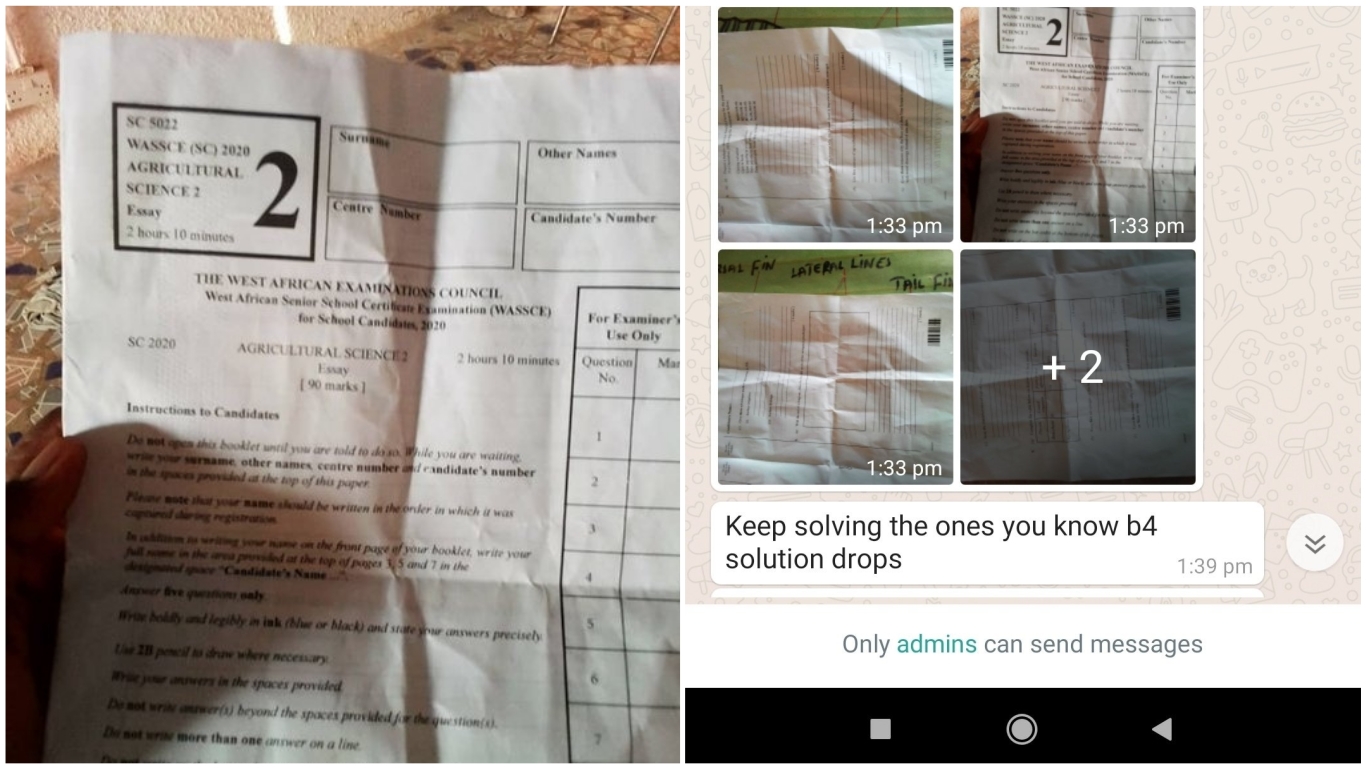 The report quoted the lady as saying the groups were set in such a manner that only their admins can interact or post anything on them.
"No questions can be asked as non-admin are blocked from posting to group. Earlier, they posted photos of handwritten questions and answers for today's economics exam. I don't understand what the motivation is," she was quoted as saying.
The same media also noted that Ajayi said that no payment was asked as a condition of membership to the groups, saying anybody can join.
"We're not being asked to pay to be in the group. This is how the Ethiopian government justifies switching off the country's internet during exams," she said.