Wathoni Celebrates Tolani's Birthday With Heart Warning Words
1 min read
BBN: Wathoni Celebrates Tolani's Birthday With Heart Warning Words, Tolani Got Emotional(Photos).
Wathoni and Tolanibaj are former housemates of season five big brother Naija television reality show. That is where their friendship begins. Thanks to the show a bond was created between the duo and waxing stronger as the day goes by.
Wathoni is someone that value friendship ,she is also friendly, but I think her relationship with Tolanibaj is a special one.
Wathoni has taken to her instagram page to share lovely experience she had with Tolanibaj in the house, how sweet, lovely and kind she is and so on. And she also shared beautiful photos of Tolanibaj.
Tolani replied "tears am not crying, thank you boo".
Check her warm message to Tonibaj :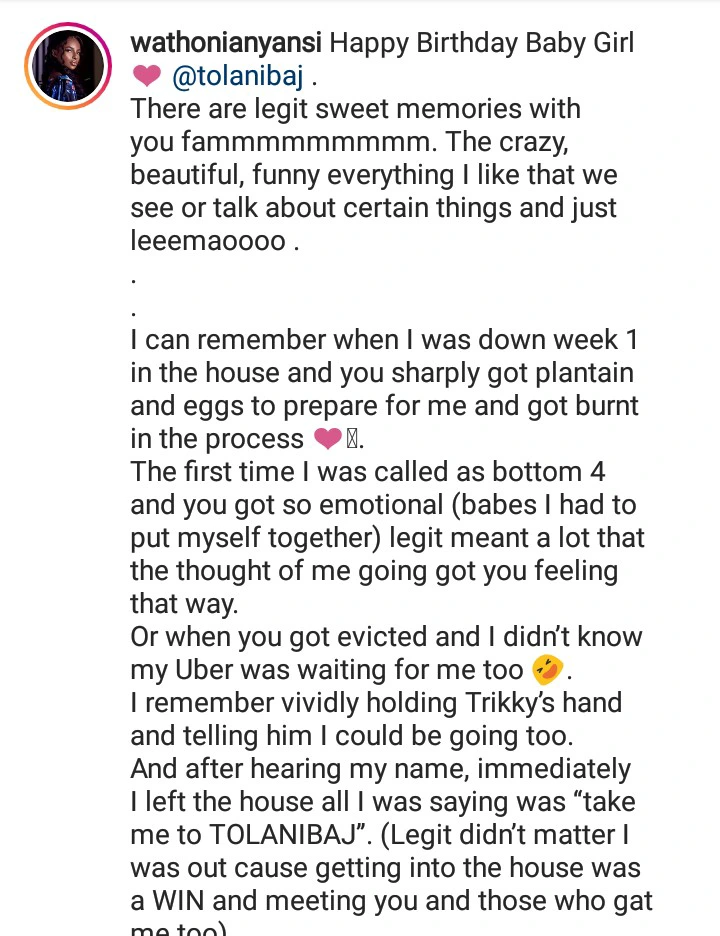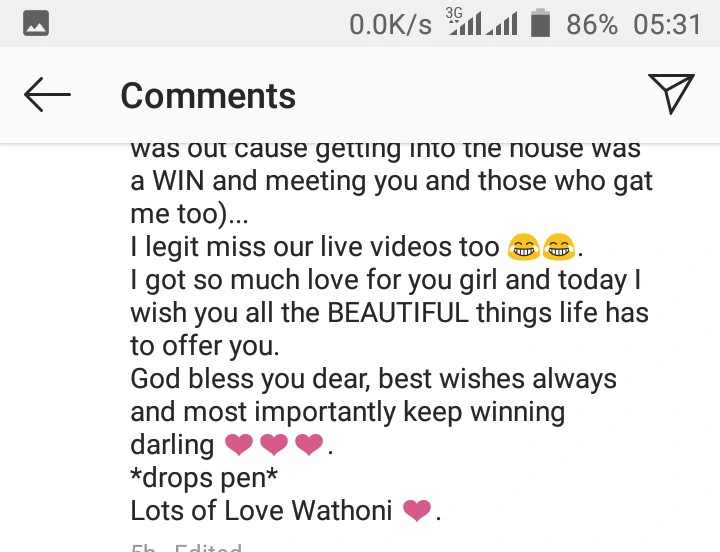 See Tolani's response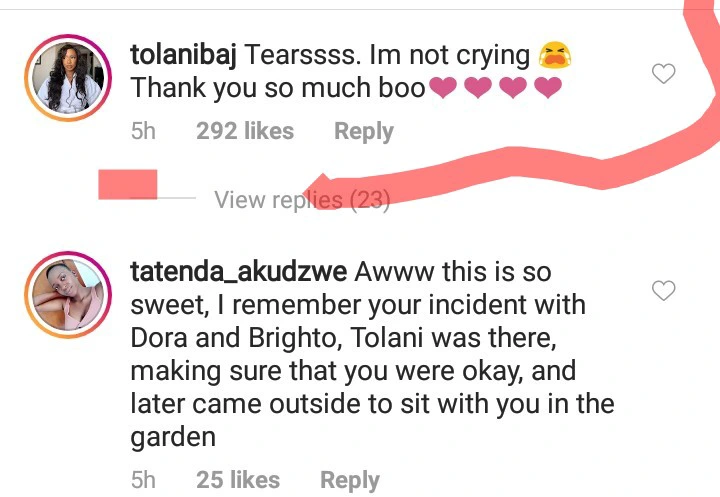 See the photos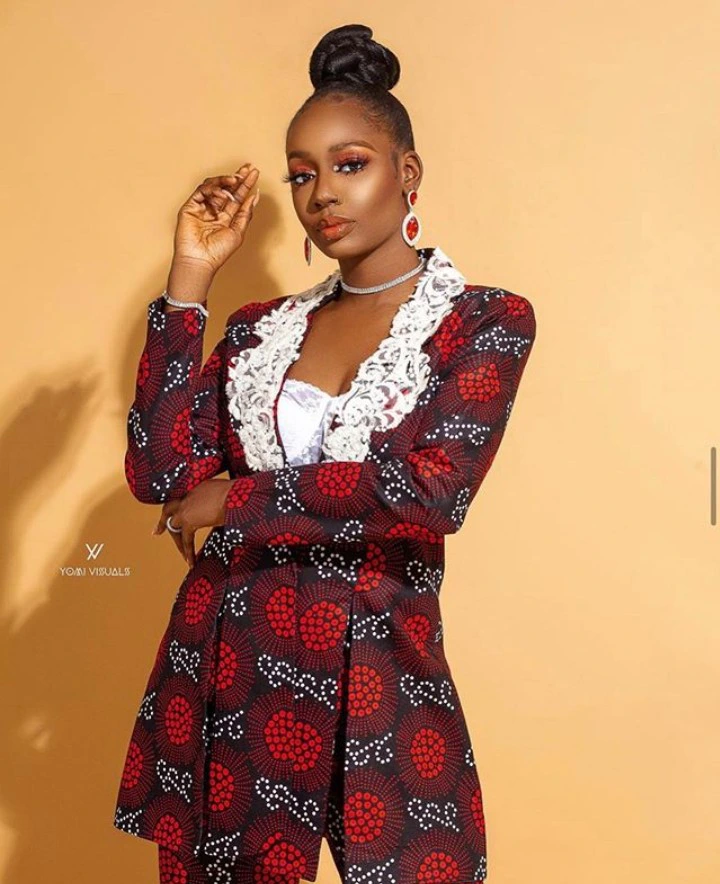 S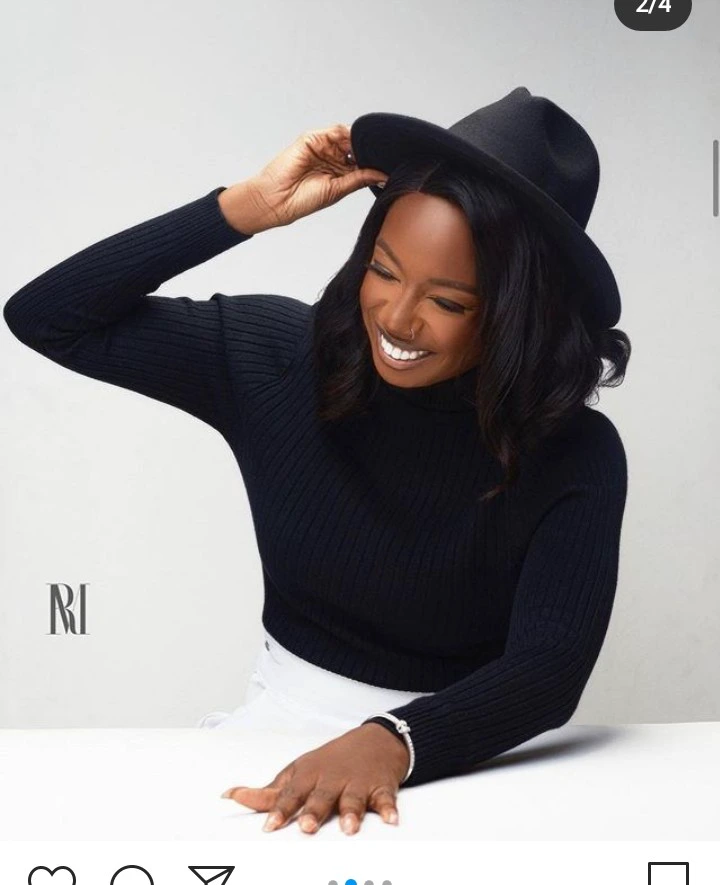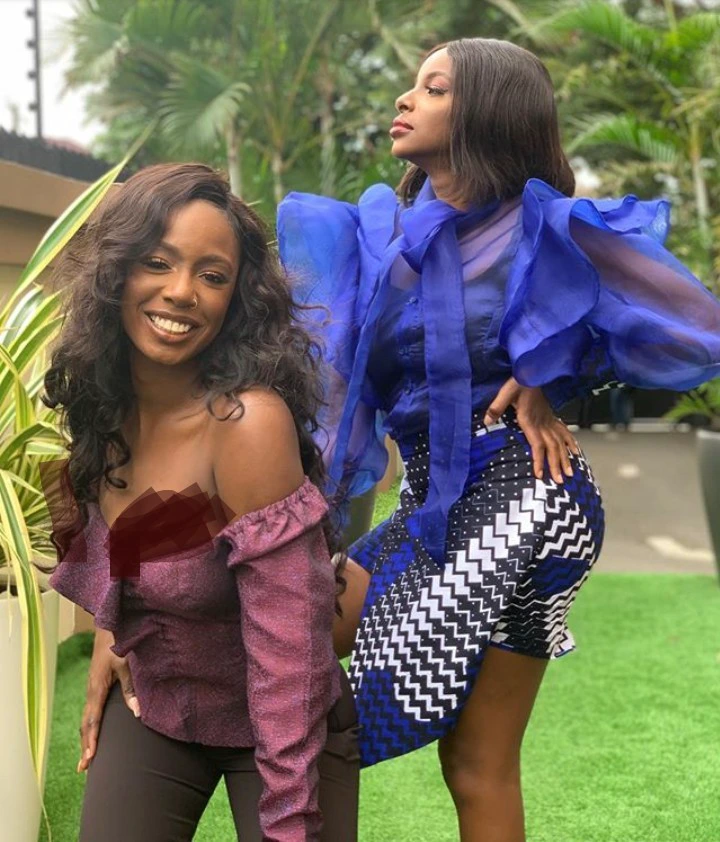 So sweet we wish Tolani Long life in good health and prosperity.