Why is she Lying? – Fans react as Erica reveals she's not in love with Kidd during her diary session
2 min read
Why is she Lying? – Fans react as Erica reveals she's not in love with Kidd during her diary session
After Biggie retuned to the house with Surprises and aftermath of yesterday's Eviction which saw Praise leave the house, all remaining Housemates had their dairy session with Big Brother today in which he asked them questions on yesterday's eviction, which housemates have found love in the house.
For Erica, during her diary session today with Big Brother, she said, she's glad not to have been standing up for eviction & happy that she's here. She voted for Vee & Wathoni to leave because she's sure they would have done same if she was up.
She's indifferent about their staying because she's not close to them. She's not sure of the Thursday wager task because she can't paint.
When asked about relationships and housemates that have found love in the house, she said, "Vee & Neo has found love, Ozo likes Nengi but Nengi doesn't really like Ozo, Tolani & Prince are just getting there. She & Kiddwaya have not found love, but he's her bestie."
Her saying she is not in love with Kiddwaya has gotten mixed reactions from Viewers with some saying "She should stop deceiving and lying to herself" because its obvious she loves Kiddwaya as the pair has had some PDA moments in the house, while for some, she was just being smart. Checkout some reactions below!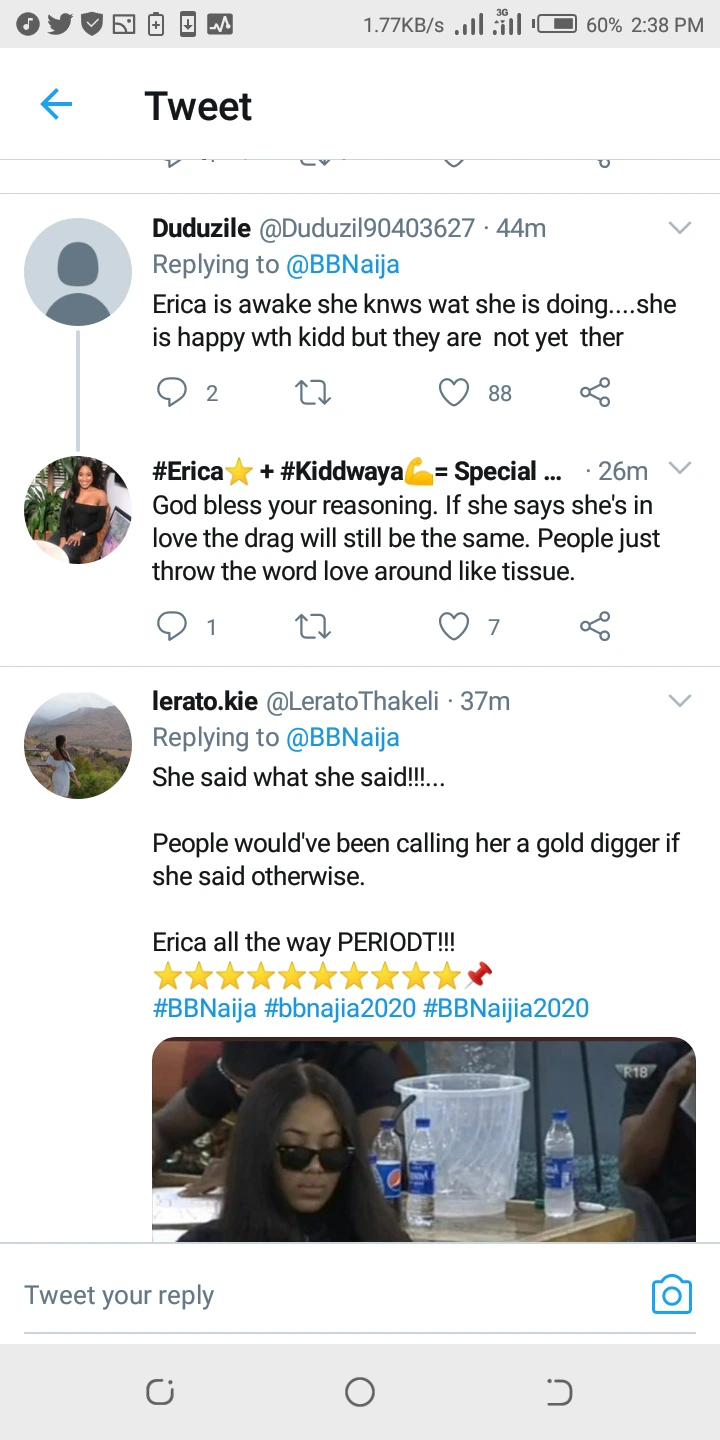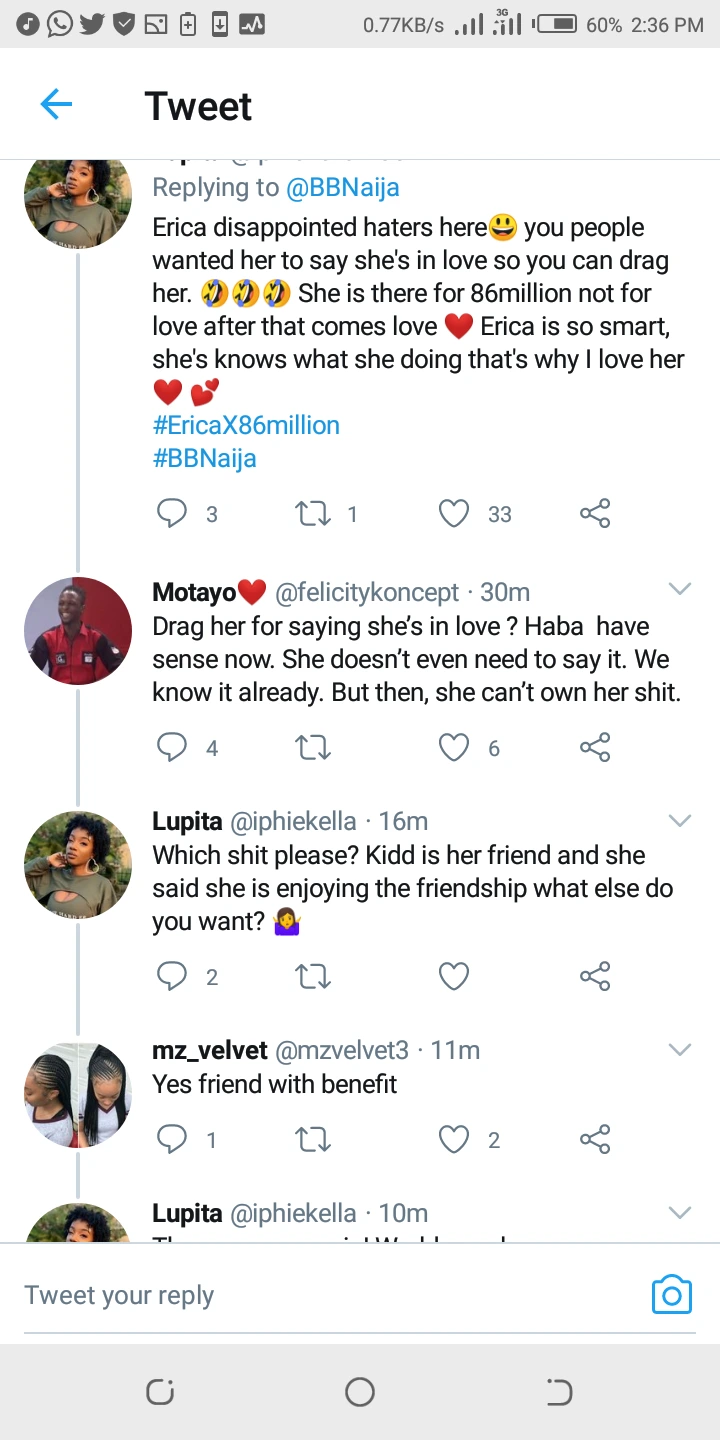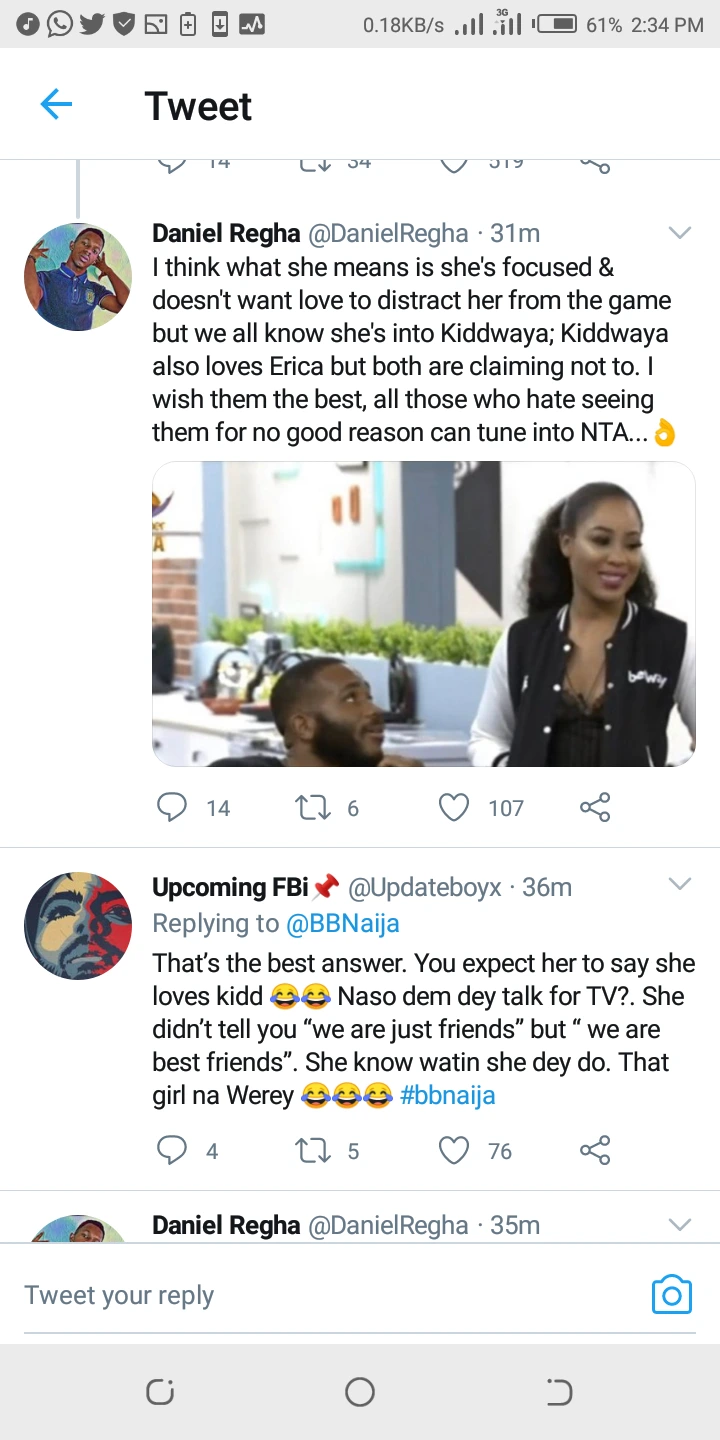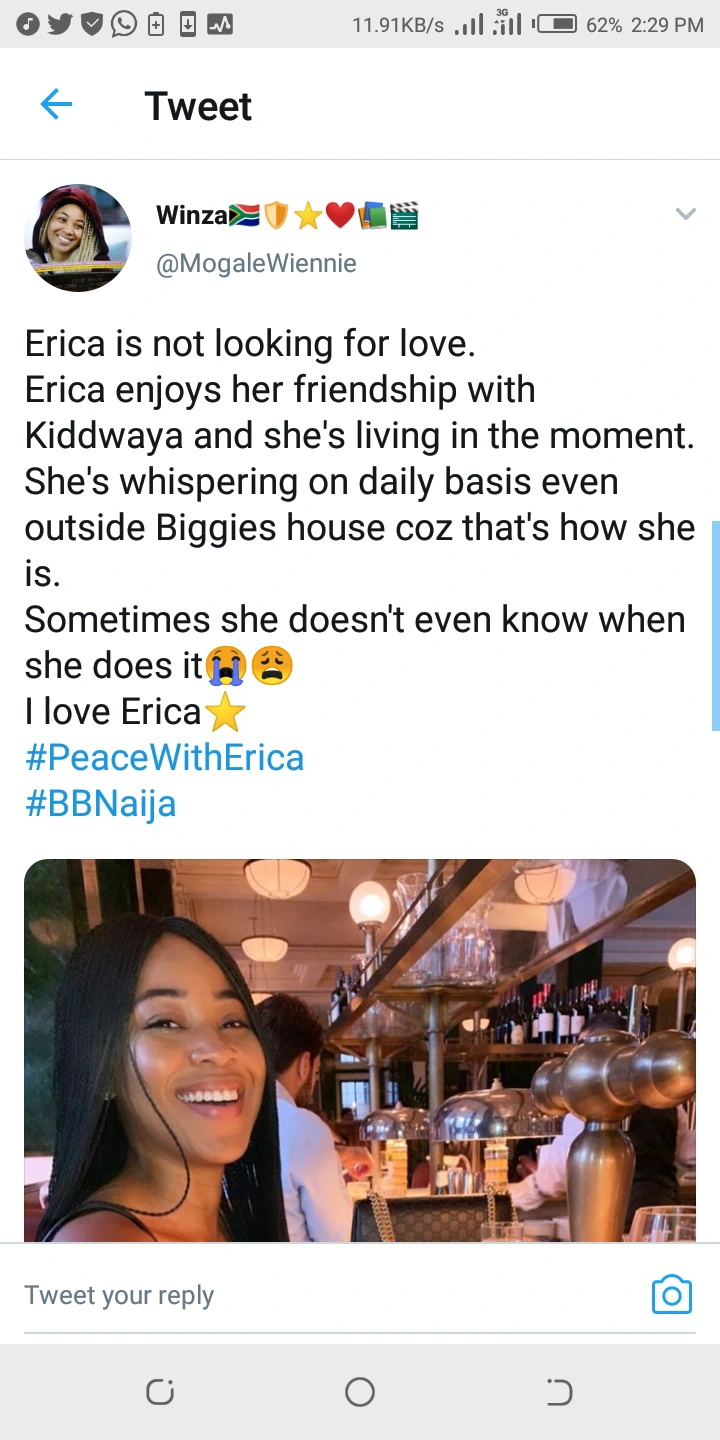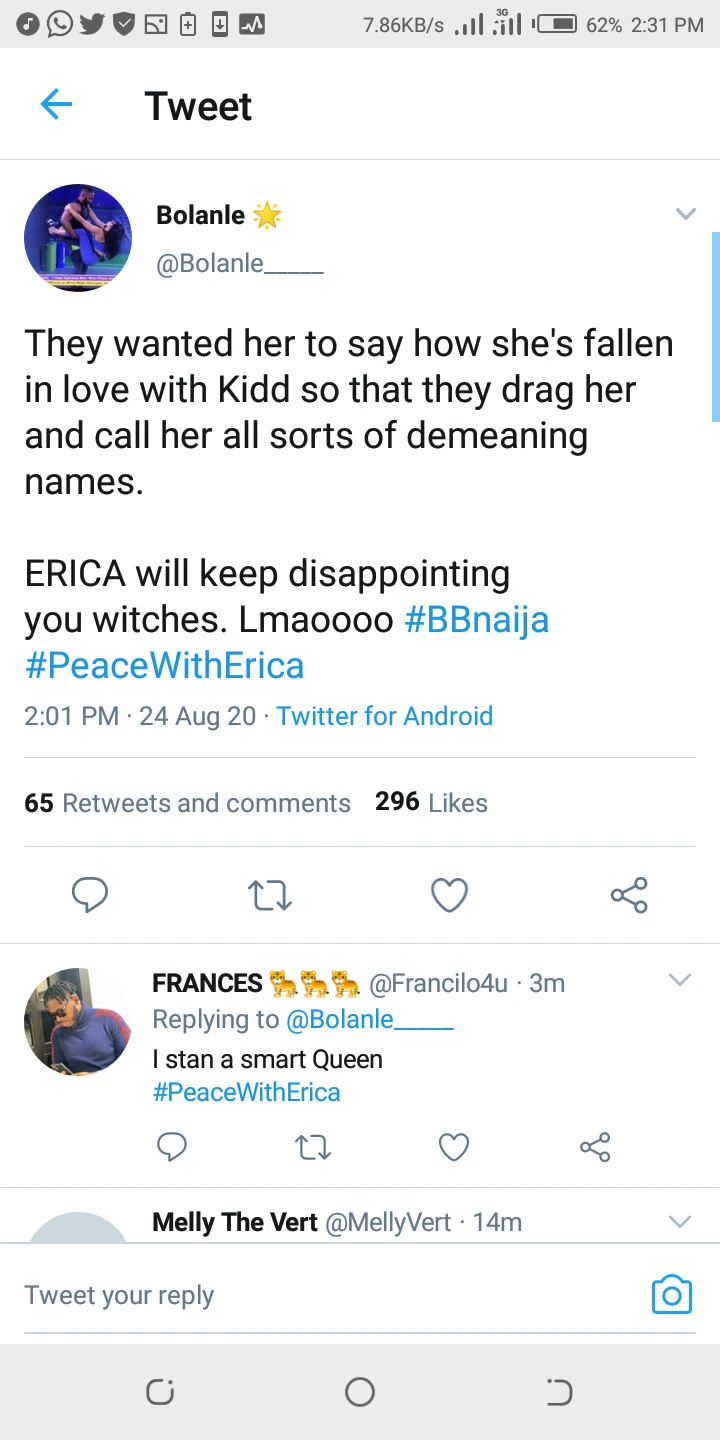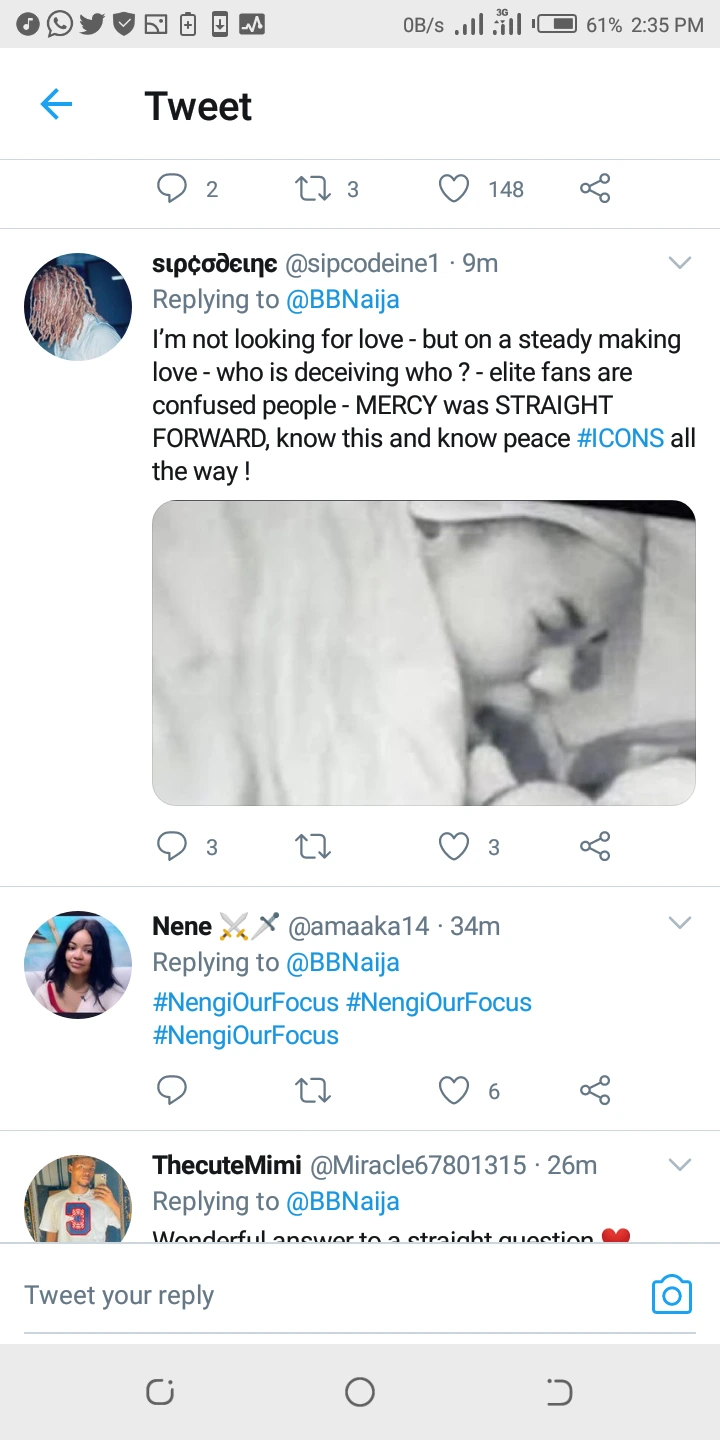 Do you think Erica is being smart here? Drop your comment, hit the like button and follow-up for more updates.